Inside the 2018 Dairy Margin Protection Program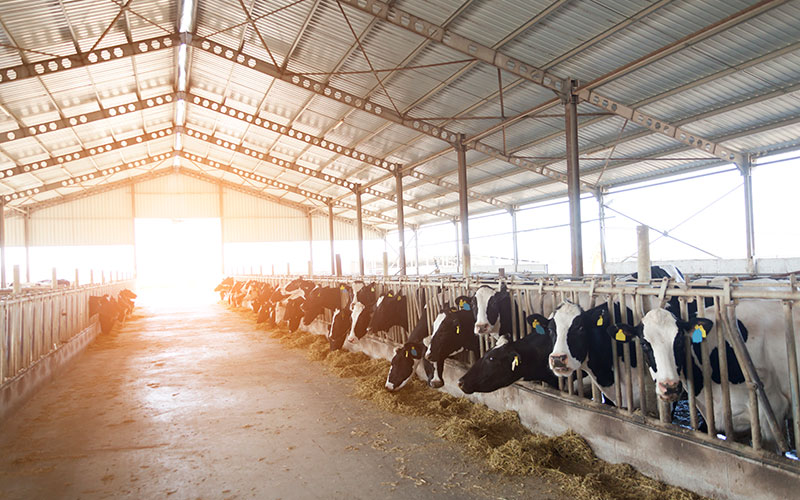 Many dairy producers are facing challenges in the current economic environment. The USDA Farm Service Agency has reopened the signup period for the Dairy Margin Protection Program (MPP), under changes to the program made by Congress in February. Farm Credit East and the Program on Dairy Markets and Policy recently hosted a webinar covering this signup reopening and "MPP 2.0."
Dr. Andrew Novakovic, E.V. Baker Professor of Agricultural Economics at Cornell University, began the webinar with some of the history about federal dairy programs and how we got to where we are today. Since the 1930s, various government programs have attempted to make milk pricing fair, and in some cases support the price of milk. More recently, the MILC program provided subsidy payment when prices fell below a specified level.
In the 2014 Farm Bill, MILC was replaced by the MPP. The MPP was intended to provide payments when the margin between the price of milk and the cost of feed (determined on a national basis), fell below a certain level. Producers could choose a level of margin coverage, with premiums increasing with the level of margin protection.
Many farmers were disappointed in the initial version of the program. Few benefits were paid out, even for producers who purchased margin protection at the higher levels, despite relatively lean margins.
The "2.0" version of MPP builds on the basic framework, but provides more funding and reduced premiums for the first five million pounds of milk covered under the program.
Mark Stephenson, Director of Dairy Policy Analysis at the University of Wisconsin-Madison, kicked off the second part of the webinar by reviewing the updated MPP. His summary points are listed below.
Primary MPP 2.0 Updates
The volume of milk that can be covered under the "Tier 1" (lower) premiums is increased from four million to five million pounds.
Indemnity calculations will now be calculated monthly, rather than on a two-month average basis.
The premiums levels for Tier 1 were greatly reduced, and eliminated for coverage up to $5.00.
Producers who had previously enrolled for 2018 and bought up coverage, will be refunded their premium payments and allowed to re-enroll at a different level.
Producers who have active Livestock Gross Margin (LGM) coverage are ineligible until their LGM contracts have been completed. For example, if you have an LGM contract through June, you cannot have MPP coverage until after that contract has completed.
MPP coverage is retroactive to cover all months in 2018, including months with known margins (January and February so far).

The signup period is open from April 9 through June 1.

You may still elect the percent of your historic production you wish to cover, between 25 and 90 percent. The coverage you select is the same for Tier 1 and Tier 2 milk volumes.
On the DMaP website, there is an updated decision tool, with expected margins and benefits: dairymarkets.org
Coverage of $7.00 or higher is likely to have a positive net benefit (indemnity less premiums).
Dairy producers are encouraged visit the DMaP website to explore coverage options, and to consult their local Farm Service Agency office with questions or to enroll in MPP coverage. To view the webinar recording, click here.