Celebrating Agriculture in the Fields, Forests, Waters and Beyond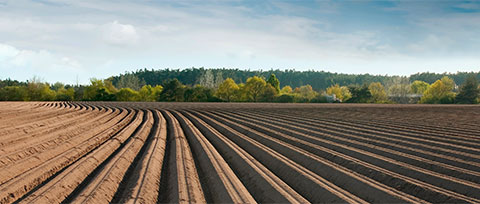 There's no doubt that agriculture, commercial fishing and forest products are significant contributors to the Northeast economy. Farm Credit East's most recent Agricultural Economic Impact Report indicated that direct ag activity on the farm, in the woods or at the dock, generates $12.6 billion in economic activity and supports more than 150,000 jobs. But agriculture's impact expands well beyond the farm, forests and waterways.
It is estimated that one in 12 American jobs is dependent on agriculture. Nationally, approximately 22 million people work in agriculture-related fields, which is equivalent to 11 percent of total U.S. employment. This includes those working in support, processing and marketing activities. Include these ag-related fields, and the impact here in the Northeast is expanded to 483,375 jobs and $103.4 billion in economic activity throughout the region, according to Farm Credit East's Agricultural Economic Impact report. These folks work hard every day to provide safe, abundant and affordable agricultural products for us all to enjoy.
And those products aren't just the fresh fruit and vegetables, milk, and other food products that pop top of mind for agriculture, or the forest products that we use in our homes. Our nation's farms and forests also preserve open space and beautify landscapes. Here in the Northeast, our region's nearly 80,000 farms operate more than 12 million acres. Additionally, agricultural products are used in the creation of many products we use every day – from baseballs to crayons.
This year's National Ag Day is Tuesday, March 20. And this year, we celebrate the important role agriculture, commercial fishing and forest products plays in our everyday lives. Here's some of those everyday products that you might not realize agriculture plays a role:
One pound of wool can make 10 miles of yarn. There are 150 yards (450 feet) of wool yarn in a baseball.
Soybeans are an important ingredient for the production of crayons. In fact, one acre of soybeans can produce 82,368 crayons. [That's one colorful field!] Soybeans can also be found in ink, paint and cosmetics.
One bushel of wheat makes about 210 servings of spaghetti.
11 basketballs can be made from one cowhide.
So the next time you throw a ball, draw a picture, bite into an apple or pour a glass of milk – don't forget the producers whose hard work went into growing or raising the products needed to create the finish products we all enjoy. Thank a farmer on National #AgDay, and every day.