Overcoming Ag Labor Challenges: Improved Employee Housing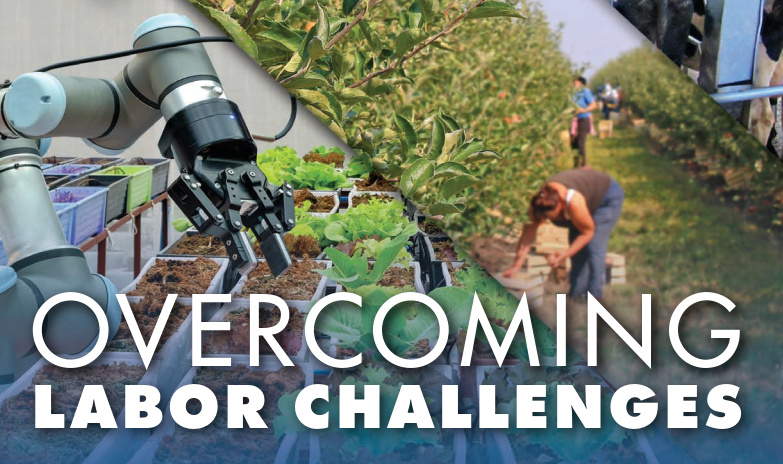 In Part III of our ag labor strategy series, learn more about the success one operation has had in retaining skilled labor by improving its employee housing. View previous posts in this series to learn more about partnering with vocational schools to recruit skilled labor, or how some operations are implementing technology to cut back on their labor demands.
Improved Employee Housing
Schum-Acres, a dairy farm in Naples, NY, has found success in retaining employees thanks to improved farmworker housing they constructed in April 2017. "We're seeing staff stay longer, we're not having as much turnover and we're able to better build on our team," said Dan Schumacher.
Today, the farm milks about 1,800 cows and raises heifers, along with growing 4,600 acres of mostly alfalfa and corn. The dairy side of the business relies heavily on hired help. They have a staff of about 20 people who handle feeding the cows and heifers, milking, maintaining the barns, and calvings.
Prior to building the new housing, the farm had two house trailers that were dated and getting a bit overcrowded, so everyone had to share a bedroom. The business was growing, so they needed to hire more labor, but didn't have adequate housing.
"We were having a hard time keeping employees, especially the good ones, since they couldn't have their own bedroom and conditions in the house were less than ideal. We were also looking to be more efficient as far as heating and being able to clean them. We wanted to get rid of the housing trailers and build something that would be more room than we would need so that we could grow into it."
So the team at Schum-Acres did some research, visited a few farms and developed a plan from what they saw. They constructed a duplex with 16 bedrooms. There is a shared mudroom and laundry room and then two separate doors into each side of the house. Both sides have a kitchen and living room with a multi-stall bathroom and eight bedrooms. "Right now, everyone has their own bedroom and they can lock the door," said Dan. "But the bedrooms were built large enough that we could adequately fit two beds, if need be."
The Schumachers utilized the New York State Farm Worker Housing Loan Program to fund this construction and Dan indicated it was relatively easy to use. He noted there is an inspection required at the conclusion of the project to make sure it's up to code, but they didn't have any issues.
Prior to this upgrade, Dan says they were seeing a lot of turnover. "We were having issues with people showing up to work, but they didn't want to share a bedroom with someone they didn't know. That was a challenge. And the house was a bit rundown, so we were losing people who could find better housing elsewhere. With the upgraded housing, we feel we took that right out of the equation."
The improved employee retention has been a benefit. "Every time you have to train a new employee, it's pretty expensive. When you meet a potential new employee who seems like a good fit and then you lose him or her to the housing situation that hurts."
Dan's advice to other ag employers — it's not always about money. "The better you're able to treat your help, and can have staff that are really invested in your business, the more it benefits everyone. The different things that you can do to make your business attractive to employees are things that you want to be doing. Housing is one of those things — certainly not the only one — but it's a big one."