Overcoming Ag Labor Challenges: Partnering with Vocational Schools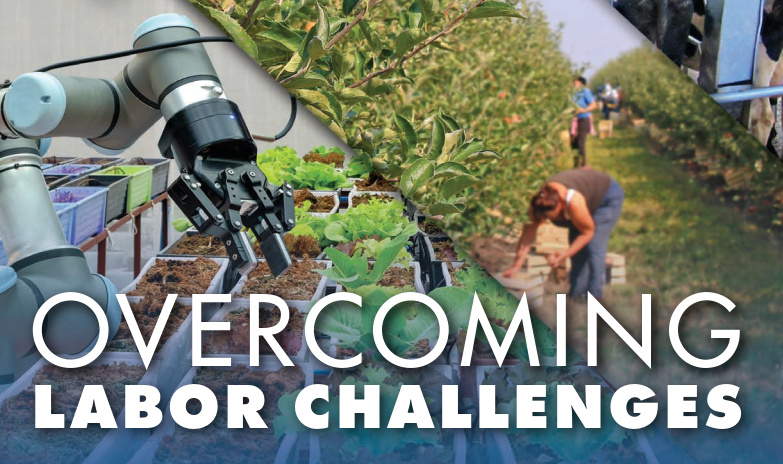 Finding labor, and qualified labor at that, has been a growing concern in the U.S., especially within the agriculture, commercial fishing and forest products industries. And, the debates about how to address this issue have been going on even longer.
We recently interviewed interviewed several Northeast businesses who have deployed unique strategies in their operations to combat these labor challenges. As a result, they have found success in hiring and retaining skilled labor, or have circumvented the issue by implementing technology to cut back on labor demands.
In part one of this three-part series, learn how two operations have partnered with vocational schools to find skilled labor.
Vocational Schools
Depending on where in the Northeast you're located, this type of education may be termed differently, but essentially a vocational or technical school is an educational program that provides students with job skills training to prepare them to enter particular fields in the workforce.
Matt Piscitelli, owner of Olson's Greenhouses in Raynham, Mass., has found success in hiring students from floriculture programs, and Kevin McLaughlin, owner of Fairhaven Shipyard in Fairhaven, Mass., works closely with the electrical, mechanical, welding and coating application vocational programs to train and recruit potential employees.
Olson's Greenhouses operates five acres of heated, covered greenhouses and one acre of high-tunnel production. Outdoors they grow 65 acres of mums, cabbage, kale and grasses. The operation also has three retail markets. It's a seasonal business with multiple enterprises involved, each with different seasonal requirements, so Matt says, without question, finding adequate labor is challenging.
Recruiting Local
When turning to the vocational school programs, Matt's focus was on young and local. "That turns into local and seasoned very quickly," said Matt. "Excitement breeds education, so as long as they're excited about the industry they're in, or the major or career path they're interested in pursuing, there's opportunity for us. An excited 16, 17 or 18 year old is very different than a person with no experience that speaks little English, but is looking for a job. That excited young adult grows with us."
That excitement is what Matt says is key to his partnership with the vocational schools. "If you bring someone in and bore them to death, they're not going to stay, even though it's what they've chosen to do. I'm offering jobs with real-world experience. That's a benefit to their education," said Matt.
Kevin expressed a similar sentiment. Fairhaven Shipyard is a full-service shipyard servicing a variety of vessels, including the repairs and construction of fishing vessels. "Our hires through the vocational school are really just great people," he said. "I'm about marketing, so I'm trying to sell myself to my future employees the same way I'm trying to sell myself to potential customers."
Partnerships
Both Matt and Kevin have developed strong relationships with the schools they work with. Matt said, "We talk to admissions about students coming in to the floriculture program and they're always willing to connect us with opportunities."
Kevin sits on welding, mechanical and marine services advisory boards. "It's our opportunity to
engage the teachers and reinforce the types of skills we're looking for. We can't drive their curriculum, but we let them know the opportunities we have available and the skills we need to fill those positions," he said.
"We're also able to give teachers a sense of our future hiring needs," Kevin added. "It's a very good information flow."One important thing to keep in mind with this type of employment is they are still in school and, in some cases, may be minors. This comes with its own restrictions. For example, in Massachusetts, there is a youth employment permit process that must be completed and obtained for each position where a minor is employed. Matt mentions
there is also a level of comfort and relationship that often needs to be established with the parents.

Flexibility
Additionally, the school schedule, in Matt's case, often limits them to weekend help. "We understand the limitations and we don't shy away from locking them in for two weekend days for three months.
It's forcing us to work outside what our production manager or head grower wants, and instead think about the long-term—when those students are done with school, they'd rather work close to home."
Fairhaven Shipyard operates under a cooperative structure with their local vocational school. During students' junior and senior years, they come on board in a trainee or internship position for four-week periods for hands-on training. "That's a really valuable tool," said Kevin. "It gives students a sense of their career options, and it's great for us as the employer because we get a chance to get to know them and they get a chance to know us to see if there's a potential fit for permanent employment."
Stay tuned for the next post in our ag labor strategy series which will focus on operations that are implementing technology to cut back on their labor demands.