Leave the Worry of Navigating Ag Payroll to Us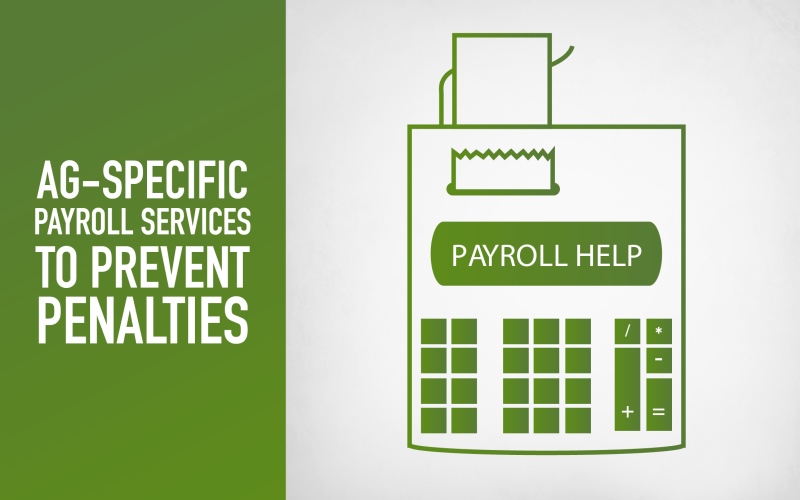 Payroll rules and regulations are constantly changing. Tax thresholds change, minimum wage increases, and even more, when it comes to payroll for agricultural businesses, certain exceptions apply – specific forms need to be filed and there's different regulations. Keeping up with such changes can be a full time job, which is why Farm Credit East has full-time staff who are experts in the intricacies of ag payroll and who stay up-to-date on any changes.
Ag payroll's largest burden is the number of regulations involved, combined with the many different penalties that can result if it's done wrong. Mismatching is one of the most common errors I find. The IRS will send a notice for just about anything that doesn't match up.
I recently worked with a small dairy that was filing their quarterly payroll report and paying in more than they needed to so that they'd be covered – or so they thought. As it turned out, the farm only owed about a third of what it was paying. We were able to amend this amount for the farm. Yet, the farm received notice that it still owed money, so I got ahold of the state and was able to clear everything up. The farm will soon be receiving a credit for the amount overpaid.
Agricultural employers must pay taxes, such as Federal withholdings, FICA, Medicare and state witholdings, but there are exceptions when it comes to unemployment tax. Those ag businesses paying gross wages of more than $20,000 per quarter, pay federal unemployment tax (FUTA) and state unemployment tax (SUTA), but those paying gross wages under $20,000 per quarter do not have to pay any federal or state unemployment.
A new client I worked with this year was using a payroll software that was automatically filing FUTA payments to the IRS. I noticed they were below the $20,000 threshold, so they didn't need to pay unemployment tax. I quickly amended those forms, correctly filing a 940-X and three quarters of NYS-45X's, and they received a credit for what they didn't need to pay.
There's also other general payroll processing rules to keep in mind. For example, depending on the size of a business, tax payments may be weekly with the pay run. But for smaller businesses, payments may only be monthly, and then you need to keep track of the various payment deadlines.
Another difference between ag and non-ag business payroll is that since the majority of ag work is manual labor, employees must be paid within seven days of when the work is completed. So, payroll needs to be completed every week, which can be pretty time consuming.
We work with our clients in a number of different ways – there's no cookie cutter approach. We can cut checks or even direct deposit funds. But for some producers it's more convenient for them to cut their own checks or pay their employees in cash, so they'll just give us employees' hours and we'll give them vouchers showing withholdings. This way we can keep track of the payroll reporting on the back end and then file their quarterly or annual reports.
The bottom line is that payroll is an important process and there's a lot that's on the line if it's done incorrectly. Especially as states like New York have scheduled incremental increases in minimum wage, the process is only going to get more complicated, with more rules and deadlines. Working with somebody who really understands the process and is staying current on it, is just a lot better – and safer – than trying to figure it out on your own.
Farm Credit East payroll specialists get trained each year on the ins-and-outs of ag payroll. We understand that your passion is being in the field or the woods, milking the cows, etc., so leave to us the worrying about whether you updated your employees' wage to the new minimum, or if you hit the right filing due dates. You'll rest easier knowing that it's being taken care of, and taken care of the right way.
Learn more about the payroll services Farm Credit East provides to Northeast agriculture, forest products and commercial fishing businesses. Leave the hassle of payroll processing to us.