Recognizing our Congressional Ag Committees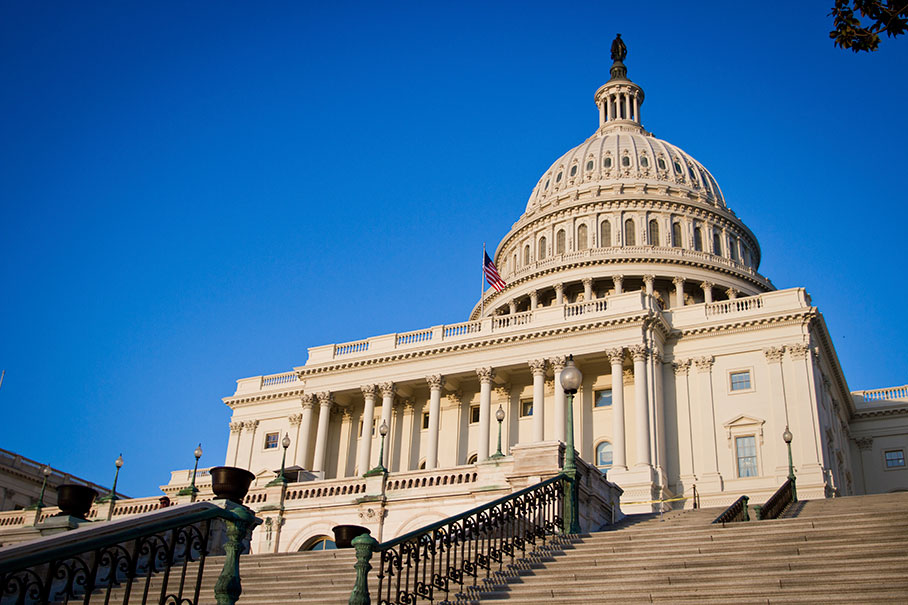 On National Ag Day, we thank not only those who produce our nation's food and fiber, but also want to acknowledge those who continue to support our nation's agricultural production and write the laws that ensure the health, safety and affordability of our nation's food supply.
Congressional committees committed to agriculture have existed for nearly 200 years. Committees help to organize the work of Congress by deliberating and influencing legislation, and are the first step in the process of passing the laws that govern the nation. Did you know that around 8,000 bills go to committee annually? Yet, fewer than 10 percent of those bills make it to the floor for consideration.1
With the diversity of crops and other farm products, unpredictable weather conditions and fluctuating market access that challenge agricultural producers every day, agriculture committee members' play a critical role in addressing the ongoing needs of agriculture across the United States. The diverse voices of committee members have contributed to farm policy that has helped to shape the industry.
The House Agriculture Committee was founded in 1820 after Lewis Williams (NC) sponsored a resolution to create an agricultural committee that would create a balance between agriculture and commercial and manufacturing interests. Delegates from New York and New Hampshire were among the seven founding members. Today, the House Ag Committee consists of 47 members and has jurisdiction over agriculture, food, rural development and forestry.
The Senate formed its counterpart five years later in 1825. Senator William Findlay (PA) submitted a resolution to provide for the creation of a standing Committee on Agriculture. Along the same lines as Lewis Williams, Senator Findlay wanted to balance the components of the American economy. He argued that commerce, manufacturing and agriculture were the "three great branches of domestic industry."2 In this way, agriculture deserved its own distinct committee.
Today, the Senate Agriculture Committee is focused on agricultural research and economics, production and market access, crop insurance and other risk management tools, as well as nutrition, forestry and programs that support rural development. Learn more about the Senate Agriculture Committee.
The Northeast continues to have a strong representation on both the Senate and House Agriculture committees. In the House, Representatives James McGovern (MA-02), Jahana Hayes (CT-05), Antonio Delgado (NY-19), Anthony Brindisi (NY-22), Jeff Van Drew (NJ-02), Chellie Pingree (ME-02), and Sean Patrick Maloney (NY-18) currently serve on the committee. Senators Kirsten Gillibrand (NY) and Patrick Leahy (VT) serve on the Senate Agriculture Committee. Having so many members on the agriculture committees from the Northeast provides a great opportunity to connect with those policymakers who will have a voice on one of the key committees impacting our industries.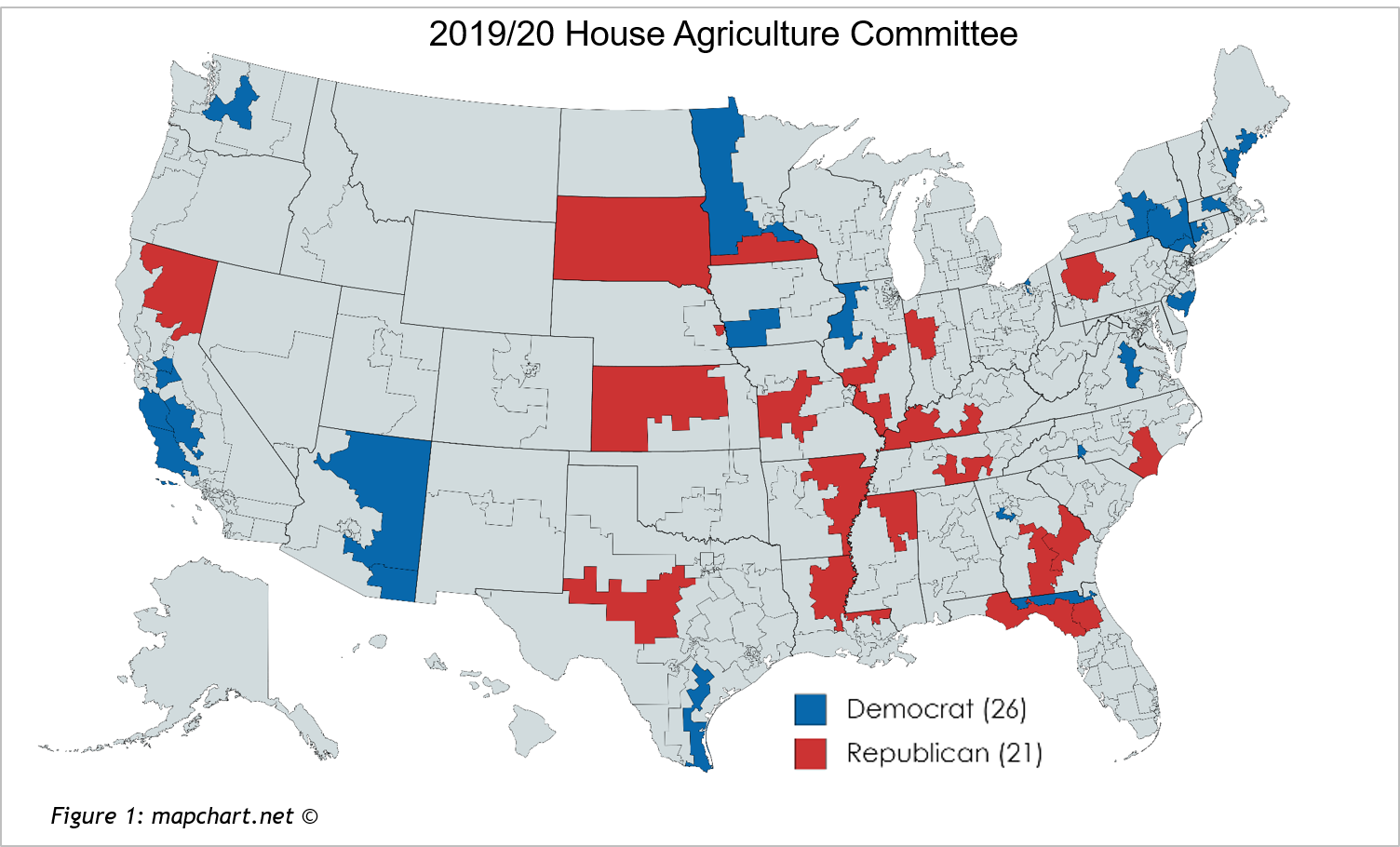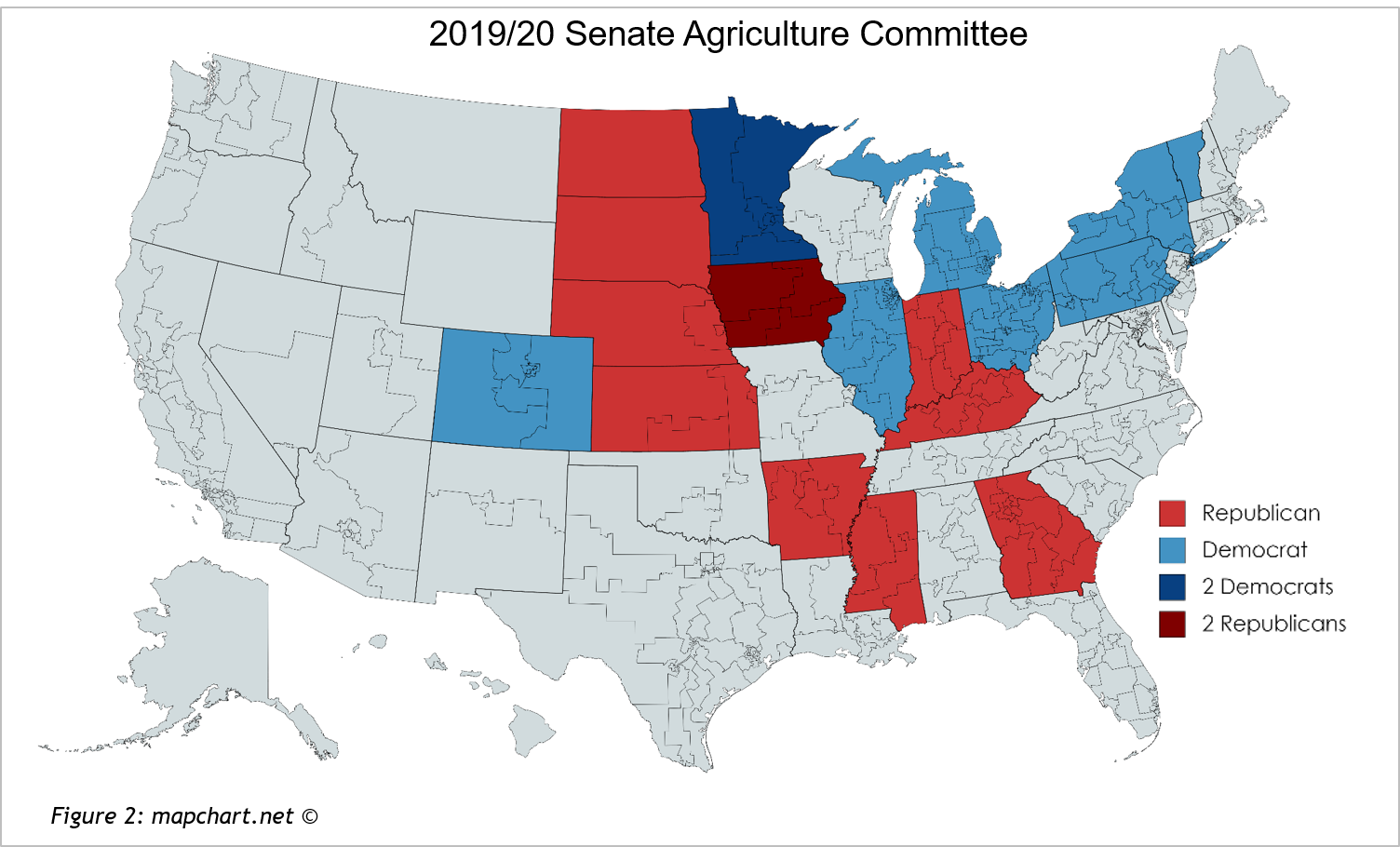 In 2018 both the Senate and House agriculture committees successfully led the development of the 2018 Farm Bill which was signed into law on December 20, 2018. As we move forward, there are other important policy discussions on tap for the year ahead including oversight on the how USDA implements new Farm Bill provisions. Outside the jurisdiction of the agriculture committees, finding a workable solution to ensure a stable supply of labor for Northeast agriculture, including a new agricultural guestworker program will be a top priority. Farm Credit East will continue to engage with new and returning committee members and other members of Congress to let them know about the important work of our members and the issues that impact them.
---
1 USHistory.org. "The Importance of Committees." Ushistory.org, Independence Hall Association, 2019, www.ushistory.org/gov/6c.asp.
2 U.S. Senate Committee on Ag. "History | The United States Senate Committee On Agriculture, Nutrition & Forestry." The United States Senate Committee On Agriculture, Nutrition & Forestry, 2019, www.agriculture.senate.gov/about/history.