Kicking off the New Year Secure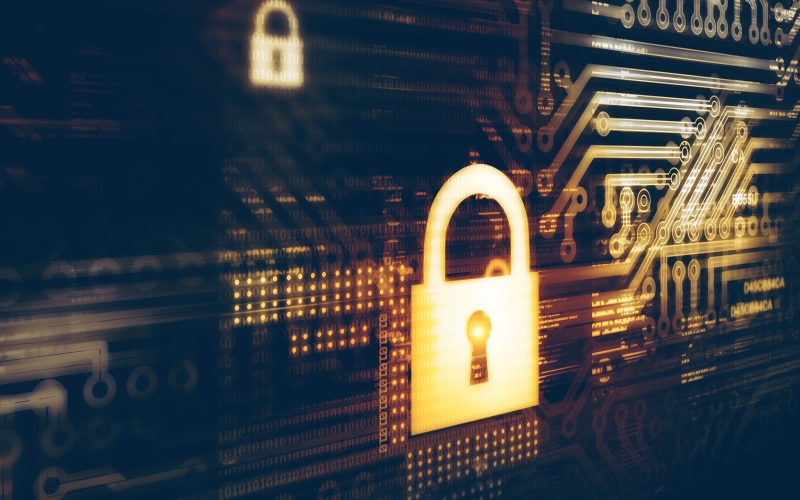 Kick off the New Year right: Make sure your personal and confidential information is secure so that you don't become a victim of identity theft!
Every day, more sophisticated software to block malicious activities is being developed, making it harder for criminals to infiltrate internet security systems. Due to this rapid change, there's been a shift in the focus of malicious behaviors to target human error rather than find a hole in security.
Companies can make every effort to keep your information safe, but it's up to the consumer to be savvy and mindful of ways in which thieves can steal their information. Here are some tips to keep your personal information safe.
Make sure requests for information are legitimate
Don't give out personal information over the phone, through mail or over the internet unless you know exactly who you are dealing with. For example, if your doctor's office (or someone claiming to be from your doctor's office) calls you to verify your social security number, simply use what we call the "call back method." Do not disclose the requested information and call the number back that you have on file for your doctor to verify that it was actually your doctor's office calling.
Never send personal, confidential information over email unless you are logged into a secure website. Always confirm email addresses also. One typo in an email address could send your confidential information off to someone it was not intended for.
Use strong passwords
Use strong passwords for your accounts, and don't make them all the same! Strong passwords should contain at least eight characters and a mix of letters (bother lowercase and capital), numbers and characters. Don't use commons words, like a child's or pet's name or your birth date. This is information that hackers can easily obtain from a social media profile and will often be their first guess at obtaining access to one of your accounts.
A tip some people find helpful is to think of a sentence of phrase and use the first character of the sentence components as your password. For instance, "December 25 is my favorite day of the year" would be, D25imfdoty. Better yet, add a special character to this to make it even more secure, so: D25imfdoty!
Social Security Mindfulness
This is one of your most protected pieces of information and can be very valuable to identity thieves. Before sharing your social security number (SSN), whether it is online or over the phone, ask if there is any other identification that could substitute for your SSN. It's okay to ask why a company needs your SSN, how it will be used and how it will be protected.
Avoid Email Scams and Phishing
Email and web surfing are the two most frequent routes for malware to infect your computer. Don't open emails from strangers and avoid clicking unfamiliar links. This can be tricky, especially when emails come from someone you know whose account may have been hacked!
Keep software up to date
Older software doesn't have the newest security and malware protection, which may result in a hacker gaining control. Protect your data and your business by keeping your software current. On a similar note, ensure you have antivirus software installed on your computer and update it frequently.
Farm Credit East wants to ensure your information is safe, and we put forth every effort to keep it that way. We work closely with our technology partner, Financial Partners, Inc. (FPI), to ensure our security protocols are up to snuff and we continue to invest in new, state-of-the-art security, as well as security training for our staff.
As part of our effort to keep your information safe, you may receive an additional phone call to verify it's actually you who made a request. Or we may ask you to login to our secure website to retrieve files and exchange information. Know that this is for your protection and peace of mind. It is not to make your life more difficult.