So you've found your rural property – now what?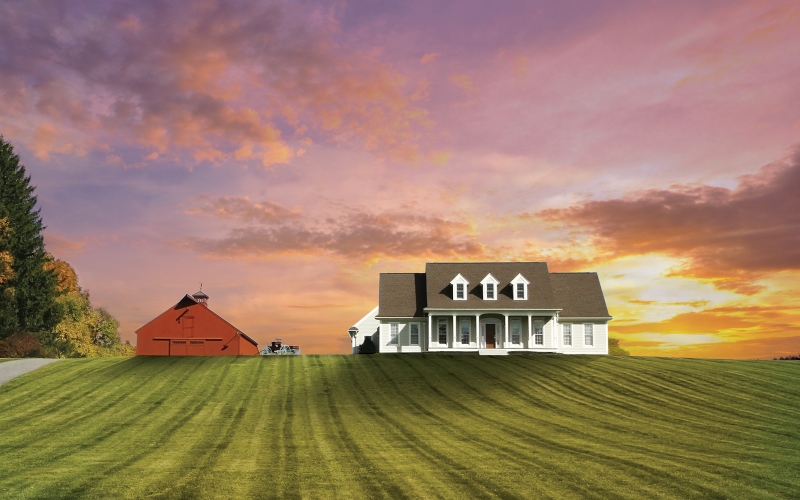 It can be an exciting experience to look for a new home in the country. But once you've found that perfect property, what are the next steps to "make it yours?" Here are a few steps to the home buying process and some specifics that may come in handy.
If you are looking at a rural property, Country Living has an option for you. We finance farm properties or non-conforming properties – properties that have additional buildings, additional acreage, barns or some kind of agricultural production – anything that has an agricultural tie-in. In rural areas, we expect that some properties come in all shapes, sizes and condition.
We also have options for buying, building or refinancing a home in the country. If you have good credit and you need a lower down-payment, lower rates and more relaxed qualifications, we can provide you with that option.
Increasingly, real estate is searched for and found online. Realtors and/or websites that specialize in country properties – farms, land or just a rural home – are easily accessible via the web.
Once you've found your property, we have an easy, streamlined pre-qualification process. You can find us online at CountryLivingLoans.com and search for a local mortgage specialist or just fill out an online application which will be sent directly to a Farm Credit East mortgage specialist. Our loan application makes the process simple. The application asks for standard information about the individual – their income, property and a list of assets. As the application moves forward, we will look for materials such as income documentation and bank statements. In addition, we'll need to do an appraisal and have a title search completed on the property.
Farm Credit East has certified appraisers who are qualified to appraise and value rural properties including multiple parcels, outbuildings and more. Once you have selected a property and been approved for a loan, we can set you up with an appraiser to make sure your property is valued by an ag expert.
Another way we specialize our mortgage lending program is through rural property tax considerations. If your property is has a tie to agriculture, there may be some tax exemptions or benefits to consider, but that can be discussed further with your mortgage specialist. Each state has their own property tax considerations.
In summary, if you are looking at a rural property, Country Living has an option for you. Contact a mortgage specialist today.