Tax considerations of solar investment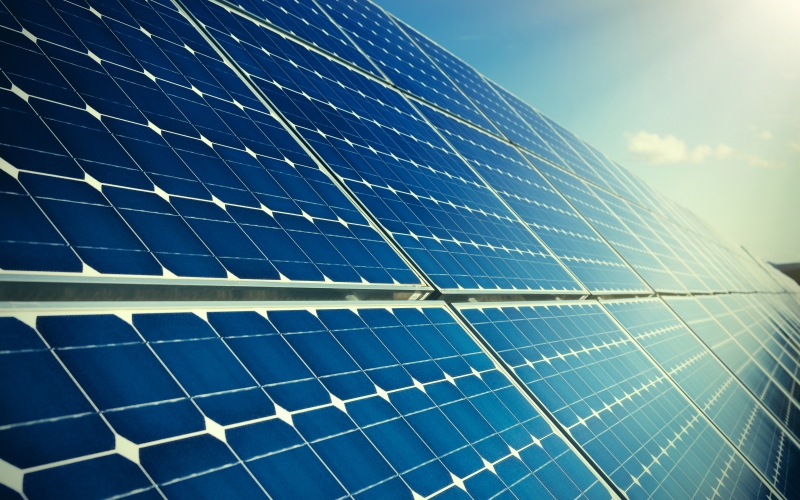 Solar panels are increasingly popping up across the Northeast. Some are being placed on top of existing homes, barns or other structures, while others are filling up vacant fields. If you're considering solar panels for your operation, there are a number of things to consider – including how they may impact your tax return.
The energy credit has been around for about 10 years and does apply to any type of renewable energy, including windmills and geothermal energy, but here in the Northeast, we most frequently see it applied towards solar panels.
When someone is looking to install solar panels, the first question I ask is, why do they want to do it? The reason should not be for the tax benefit. It's important that the installation makes good business sense. Once I understand why they want to do it, I ask how much it is going to save in utility bills. If it's going to be a significant deduction, then proceed. Next, I review with them the proposal they get from the installer to make sure they fully understand its terms to make an informed decision.
So, what is the credit? Solar Investment Tax Credit (ITC) is a 30 percent non-refundable tax credit for solar systems on residential and commercial properties. The actual tax credits go to the business that installs, develops and/or finances the project and is a dollar-for-dollar reduction to income taxes. The credit can be used to offset regular income taxes, but it cannot be used to offset self-employment taxes considered a business credit. If it is not used in the first year, it can roll forward for up to 15 years.
To qualify, the solar panels must be installed and in use. 'In use' means that the panels are hooked up to the grid and the utility company has issued a receipt of commission certificate. Additionally, the panels must be installed within the United States. Even if owned by a U.S. citizen or resident, solar panels installed overseas will not qualify for credit.
Another consideration is that if section 179 is used to expense the assets, there is no credit available. There has to be some basis in order to take the credit.
There are also energy tax credits available through individual states. For example, in New York, there is a 25 percent credit that is capped at $5,000. If it is not used, it rolls forward for five years and then expires. Additionally, if the solar panels are used for business purposes and a section 179 deduction is not taken, New York State gives a four percent investment credit. And, if the business is within the first five years of operation, that investment credit is refundable.
Also in New York, while the credit is available on leased property, it is claimed over a period of time versus when the property is owned and the full credit can be claimed in the same year the panels are installed and used.
There are some incentives available for solar installation. At the federal level, USDA offers a taxable, matching grant to offset the cost for qualifying ag businesses. The taxpayer spends the money to install the panels up front and is reimbursed for the agreed upon amount once the project is completed. Farm Credit East does offer grant writing services to assist in applying. Additional grants are also offered at the state level, such as through NYSERDA in New York State, so you should contact your local state office to learn about options available. But keep in mind, applying for grants is not free, nor are they guaranteed.
There are a number of things to take into account when considering installing solar panels, or any other type of renewable energy project. It's important to work closely with your management team and financial advisors, especially your tax accountant, to optimize the best tax benefit for your ag business.
If you're considering a major change to your business, such as installing solar panels, a Farm Credit East tax specialist can help. The tax experts at Farm Credit East are up to date with the tax laws affecting ag businesses and can discuss year-to-date activities, tax saving strategies and the tax consequences of every business decision. Learn more