Specialized Expertise to Tackle Ag-Specific Taxes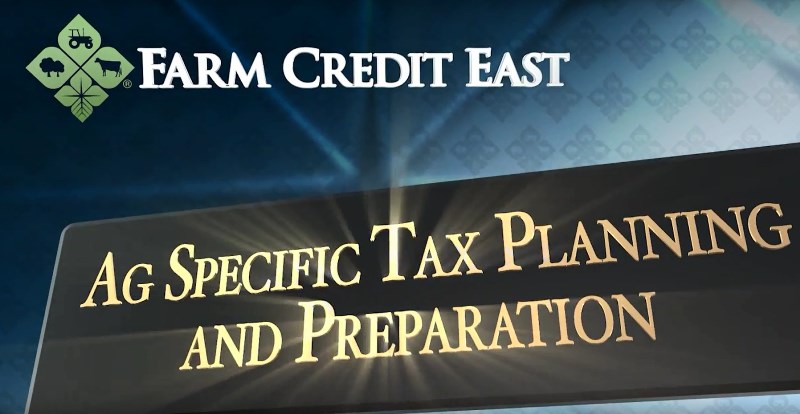 Farmers, commercial fishermen and forest products producers are experts in many things, but doing taxes doesn't need to be one of them. Especially with the ever-changing rules and regulations specific to these unique businesses, it can be a full time job just to keep up – and the last thing you want is to miss a deduction or allowance you're entitled, or even worse pay a penalty for failing to meet requirements specific to agriculture, commercial fishing or forest products businesses.
As experts in agricultural taxes, a Farm Credit East tax specialist can take a look at your situation and provide you with specific advice that will help you capture every deduction that the law allows. Agricultural businesses are subject to a variety of tax laws, deductions and requirements that may not be familiar to non-specialized advisors and tax preparers.
Frequently overlooked tax provisions
Tax preparers unfamiliar with ag tax laws often overlook deductions and other benefits to which ag business owners are legally entitled. Here are six areas often mishandled by nonfarm tax preparers:
Depreciation. Has the optimum amount been taken?
Prepaid farm expenses, such as feed and supplies.
Special credits, such as targeted job credit, rehabilitation credit, earned income credit and investment credit.
Tax benefits that cannot be taken in one year, but can be carried over to another year.
The sale of assets on Schedule F. Many preparers report these sales, which forces farmers to unnecessarily pay self-employment tax on the income.
The tax considerations of various business structures (partnerships, S-corporations, C-corporations).
The team at Farm Credit East is not only expert in agricultural tax law, but they also enjoy working with customers to ensure they receive all the deductions they're entitled. Hear it from one our employees himself below. Interested in working with Farm Credit East on taxes for your agriculture, commercial fishing or forest products business? Get started today!