A Solid Spring for Northeast Greenhouse Growers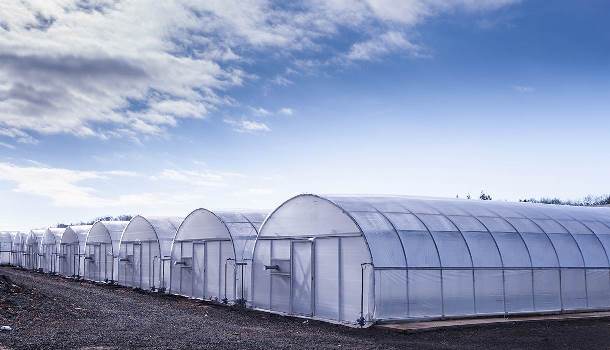 Horticulture is a bright spot in the Northeast's agricultural economic landscape. While other sectors face low market prices and oversupply, greenhouse and nursery growers have seen several consecutive years of improving sales and margins.
In general, Northeast greenhouse growers reported an average to above-average spring. Sales were somewhat below the optimistic projections, but it was still a solid season. Increased consumer confidence, greater retail spending, rising housing starts and remodeling activity at the beginning of the year, raised greenhouse growers' expectations for the season.
Unfortunately, the weather in April and May – the key selling period for greenhouse crops – could have been better. A cold and wet spring put a damper on sales, leading to missed sales targets for many growers. Nonetheless, some growers have been able to keep strong sales into early summer, and hope to recapture a portion of the spring business that was missed.
Energy costs have remained moderate, which has helped growers keep costs in line, although labor is becoming more expensive and harder to come by. Many growers report difficulty in hiring and retaining enough workers, not only for production employees, but for supervisory and skilled positions as well.
"Big Box" chain stores continue to dominate the retail market. Growers who sell to them must be increasingly efficient, while providing greater levels of service to their clients. These major retailers are demanding more store-level services from vendors, raising costs as well as management complexity. Growers who primarily serve independent garden centers have had to cope with a shrinking customer base as the industry consolidates.
For retail garden centers and direct-to-consumer growers, the landscape has become increasingly challenging. Tough competition, improved quality and aggressive pricing from chain stores have raised consumer expectations and made shoppers more cost-conscious. The better independent garden centers continue to be successful, but those who have been unable to maintain their consumer appeal have struggled.
An emerging sector of the industry is greenhouse vegetable production. Dubbed "controlled environment agriculture" by some, new technologies and an increasing interest in local foods have combined to make this one of the most watched segments of the industry. Startup operations, as well as existing greenhouse growers and vegetable growers, are contributing to this growing segment. Albeit at a small scale, production of vegetables such as leafy greens, herbs and tomatoes under protection is increasing in the Northeast. Several high-profile ventures have emerged in the New York and Boston metro areas. While still a small slice of the greenhouse industry, this is a sector poised for expansion.