In a nutshell, the outlook for the Northeast forest products industry is stable for timberland owners, good for lumber markets, and fair to poor for residuals and biomass.
Key drivers for the industry include gradually improving housing starts, remodeling activity and strong exports, but this contrasts with low energy costs and poor markets for pulp, paper and biomass.
U.S. softwood lumber demand is heavily influenced by housing starts, as well as repair and remodeling activity. While housing starts remain far below their early-2000s peak, they have recovered nicely since bottoming out in 2011, and are now hovering at around one million per year — a level which economists consider sustainable, if still well below underlying demand.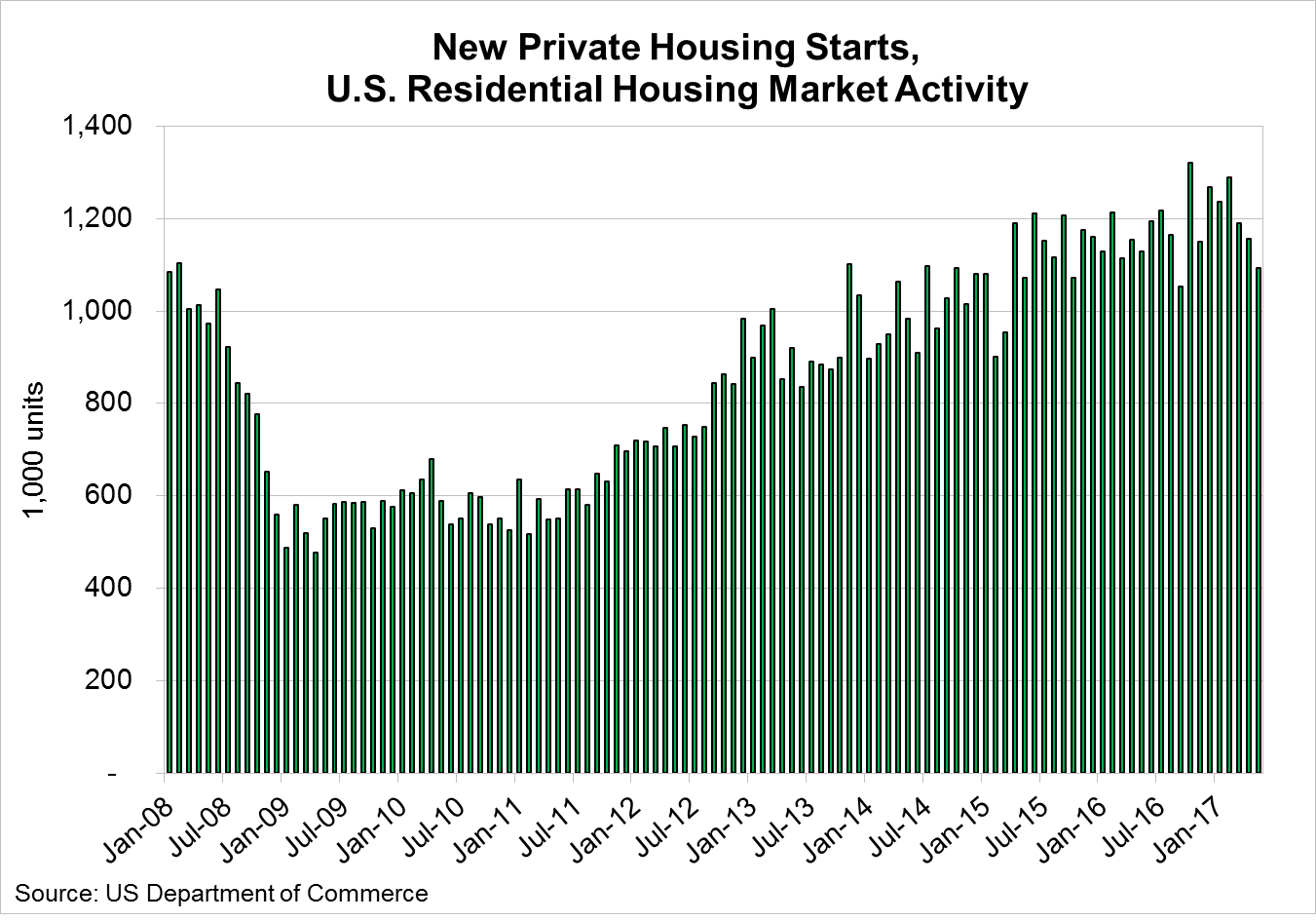 Improving economic growth and employment levels continue to support the housing and construction markets. Meanwhile, duties placed on U.S. imports of Canadian softwood lumber should put a footing under lumber prices. In the short run, prices have actually fallen since the imposition of duties because the market had largely anticipated them. Dealers adjusted their purchases and front-loaded their inventory, which may have caused prices to peak for the year in the second quarter.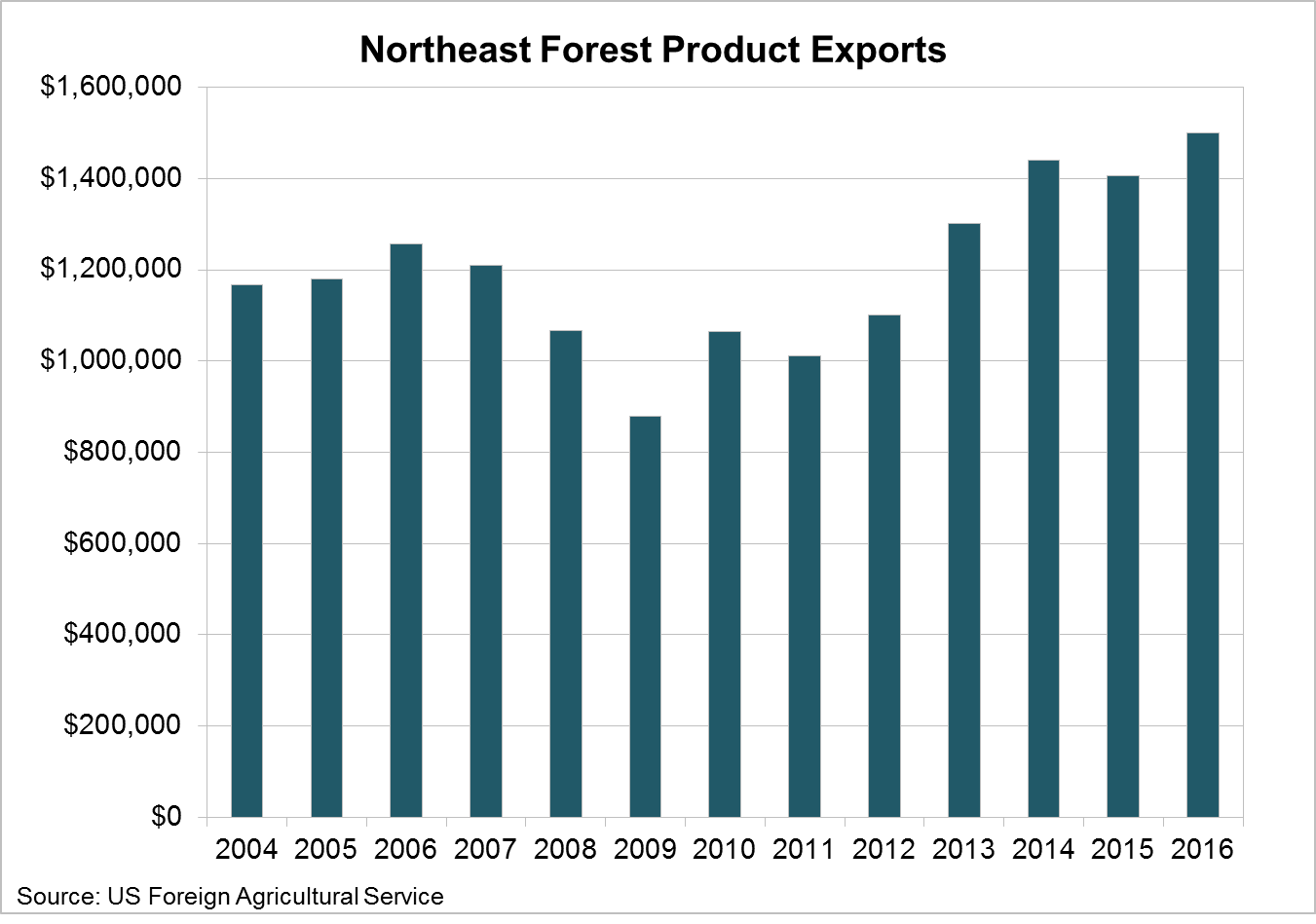 Hardwood markets have been robust, largely fueled by export demand, primarily from China. There are potential headwinds for this market, including slowing growth in China and other developing countries, as well as the strong valuation of the U.S. dollar against international currencies. So far, these factors have not seemed to halt the rise of forest product exports.
Finally, energy markets have been weak, which has hurt the demand for wood as fuel. Chip and biomass markets have been weak, with Maine power plants and pellet manufacturers either closing or scaling back. Pulp and paper have also been weak as the industry copes with both an increasing shift away from paper and increasing import competition. This has particularly hurt loggers. While lumber markets remain strong, the bulk of most harvests are in lower-grade timber. Typically three-quarters of the volume of timber harvested is either biomass or pulpwood, with high-grade logs making up only about one quarter of the volume harvested.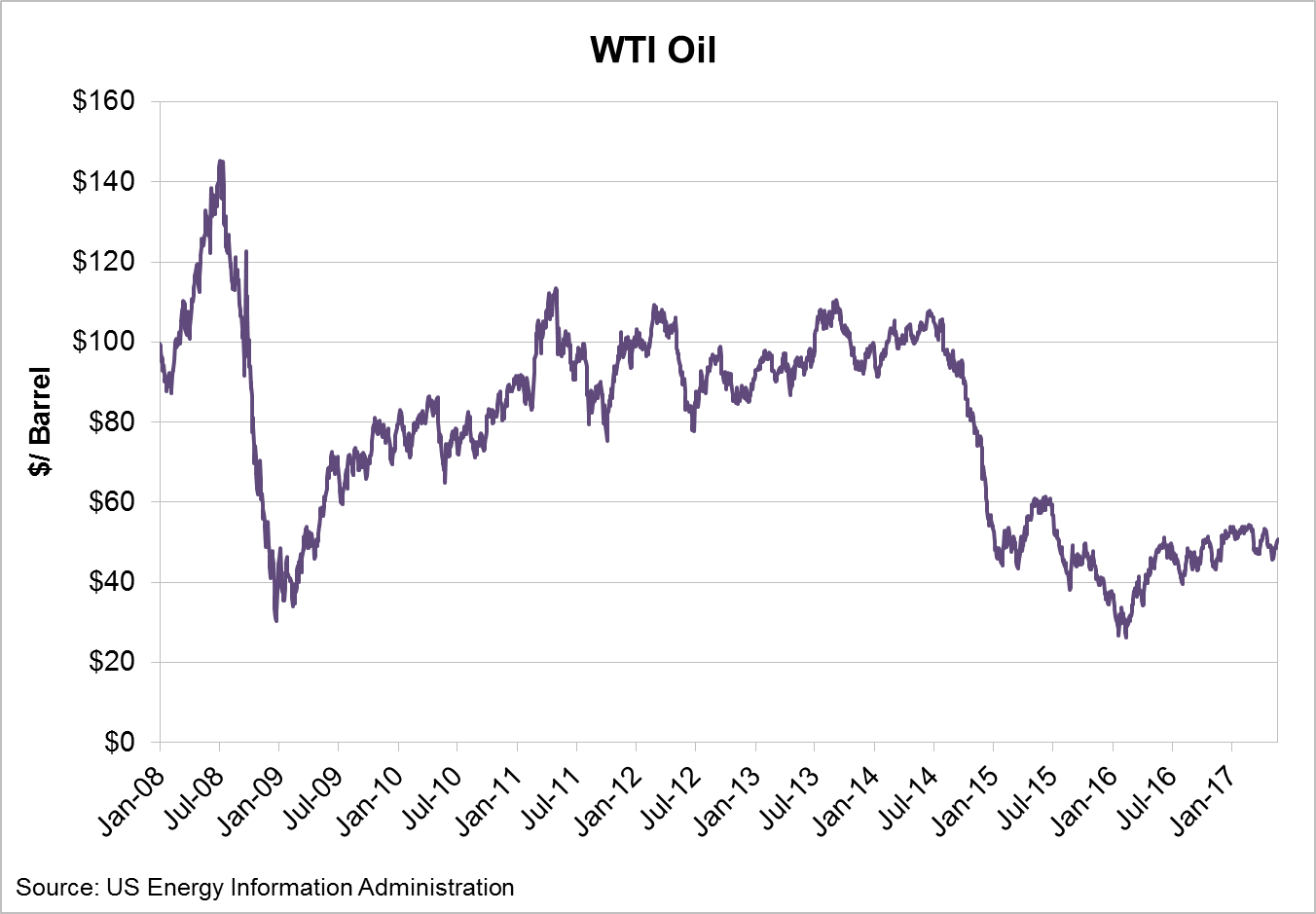 The weak markets for low-grade wood products has caused some timberland owners to postpone harvesting as they wait for markets to rebound, which has reduced the demand for logging contractors across northern New England. It has also somewhat limited the profitability of lumber mills, as their residuals markets are weak, forcing them to rely entirely on lumber sales for earnings. Thankfully, the improved margins for lumber have more than offset the losses in residuals.
In summary, while some loggers are struggling in the current situation, the underpinnings of lumber markets remain strong, with both domestic and export demand supporting pricing and strong product movement.