Support local producers: Buy local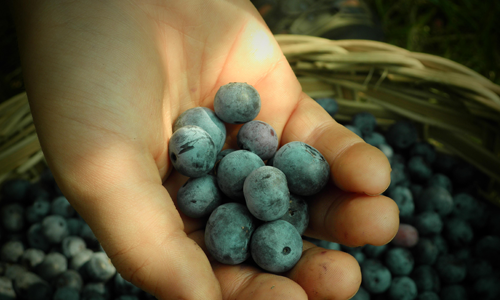 Summer is in full swing, and with it, local farmers and fishermen are hard at work producing the fresh, quality agricultural and seafood products we all enjoy. Northeast agriculture is characterized by its diversity and consumer focus. The region's roadside farm stands, farmers' markets, U-pick operations, wineries and other retail locations stand ready to provide consumers access to fresh, local, affordable farm products. Take advantage! Return producers' commitment to you by purchasing their local farm fresh products. Here's just a few reasons why it's important to buy local.
Fresh, quality farm products
When you purchase direct from the farm, odds are the produce was picked within days or even just hours of your purchase — it doesn't get much fresher! And the fresher the produce, the better the flavor! Farmers are part of the local community, so they're conscientious of the quality of the products they're selling. And an on-farm purchase most likely means there was no middleman, which further decreases the time the produce went from the farmer's fields into your hands, and ultimately onto your table.
Know where your food comes from
There's added value in knowing exactly where your food comes from. When you purchase directly from a farmer, you have a direct line to understand how the food was produced. You can probably even drive by the field where that head of lettuce you just purchased was picked, or the orchard the peach you're eating came from, or the dairy parlor where the cows are milked. Even better, find a U-pick operation and pick your produce yourself!
Support your local community
Your patronage supports not only the producer, but your local community as well. Buying local keeps your money in your community, supporting the local economy and your neighbors. Farm Credit East's Knowledge Exchange report, Northeast Economic Engine, quantifies this multiplier effect. All-in-all, Northeast agriculture and its related processing and marketing activities, create $103.4 billion in economic impact and support 483,375 jobs throughout the region.
Celebrate local agriculture
This summer, celebrate the bounty of Northeast agriculture by visiting local farmers' market and ag retail locations. If you're unsure of where to find the nearest farmers' market, roadside stand or other retail farm operation, visit Farm Credit East's Farm Fresh Guide for a listing of resources to find locations throughout Farm Credit East's seven-state territory of Connecticut, Maine, Massachusetts, New Hampshire, New Jersey, New York and Rhode Island.