Supporting the Industry's Next Generation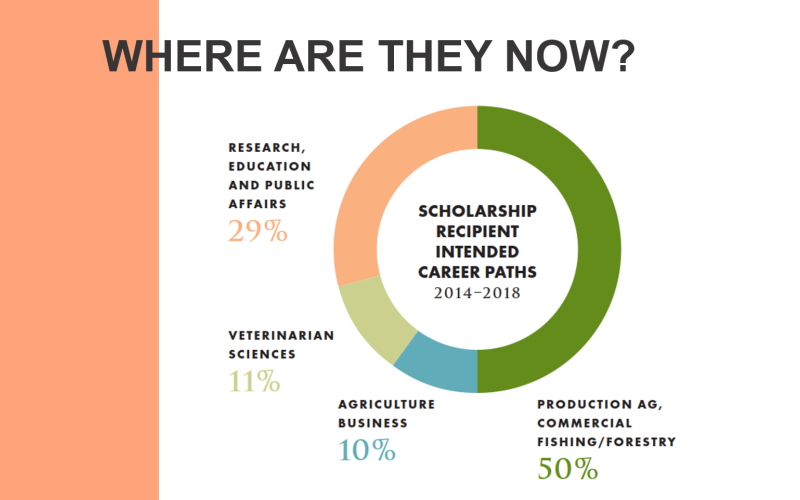 For more than two decades, Farm Credit East has been committed to supporting the industry's next generation by awarding higher education scholarships. As the cooperative has grown, the number of scholarships awarded annually has also increased. Currently, we award 32 annual scholarships, each in the amount of $1,500, to qualified students committed to careers in agriculture, commercial fishing or the forest products industry. To date, Farm Credit East has awarded nearly 500 scholarships amounting to $736,500.
Where are they now?
We recently reached out to a few of our past recipients to find out where their education, with the help of a Farm Credit East scholarship, took them on their career path. Here's what they had to say.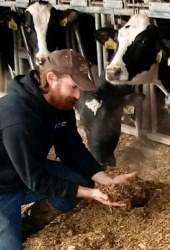 Dan Durfee, of Chittenango, N.Y., was a 2008 recipient. He studied animal science at Cornell University and then worked on the management team for a large multi-site dairy operation in Central Texas before landing back home on his family's dairy operation. Together with his parents and two brothers, the family owns and operates Tuscarora Dairy, LLC, with a herd size of 1,050 mature cows and 2,500 crop acres.
"I am the dairy herd manager and work closely with our employees and animals to strive for high performance and herd health. Our dairy is located in an urbanized area and we employ local members of our community. Much of my time is spent educating our workforce and outside community on agriculture and the dairy industry."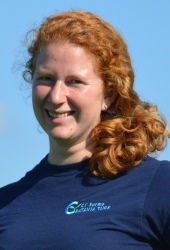 Emmaline Long, of Bergen, N.Y., was a 2011 recipient. She attended Cornell University where she earned her degree in agricultural sciences. Today, she is an agronomist and crop production manager for CY Farms, a 6,000 acre diversified crop farm in Elba, NY.
"I am responsible for crop protection, nutrient management and precision agriculture for our crops which include grains, forages, vegetables and turf. In addition to my role at CY Farms, I am active in several agricultural organizations including the NYS 4-H Foundation and Farm Bureau. Outside of work, I raise a breed of heritage sheep called the Lincoln Longwool for wool production, and am passionate about preserving rare breeds."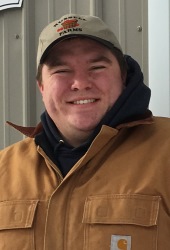 Maxwell Russell, of Appleton, N.Y., was a 2013 recipient. He attended Cornell University where he earned his degree in applied economics and management. Following graduation, he worked for an apple packer-shipper in Washington State before returning to the family operation. Maxwell serves as the vice president of operations at Russell Farms, Inc., a sixth-generation diversified family farm, as well as commercial apple storage.
"Since graduating from college, I've been able to bring new data organization and management strategies back to the farm to enhance decision making. In addition to my responsibilities with crop production, I also assist in all aspects of general business management, including human resources, finance, marketing and information technology."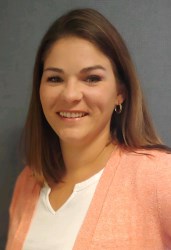 Betsey Gerber, of Addison, N.Y., was a 2008 recipient. She studied animal science with a concentration in agricultural business at Cornell University. Today, she is a credit analyst for Farm Credit East in Western New York.
"As a credit analyst with Farm Credit East I am able to couple my passion for working in agriculture with my analysis and communication skills to help farmers sustain their businesses over time. It is my goal to have strong working relationships with our customers that will lead to stronger agricultural businesses in our region."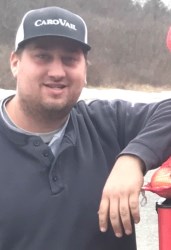 Teddy Smiarowski, III, of Hatfield, Mass., was a 2011 recipient. Teddy grew up working on his uncle's 800-acre wholesale potato farm. He then studied fruit and vegetable agriculture at the Stockbridge School of Agriculture. After completing his two-year degree, the opportunity presented itself for Teddy to purchase his cousin's farm stand and a 30-acre farm in Sutherland, Mass., and he jumped on it. Today, Teddy owns the farm stand, growing 40 different vegetables, including pumpkins, winter squash, sweet corn and cucumbers.
"I love the retail side. Working in wholesale, you're shipping your products to metro markets or even across the country, so you typically don't meet the end buyer. But on the retail side, you get to meet the consumers that are actually buying your product, and get to see the smile on their face."