Thankful for Northeast Agriculture, Commercial Fishing and Forest Products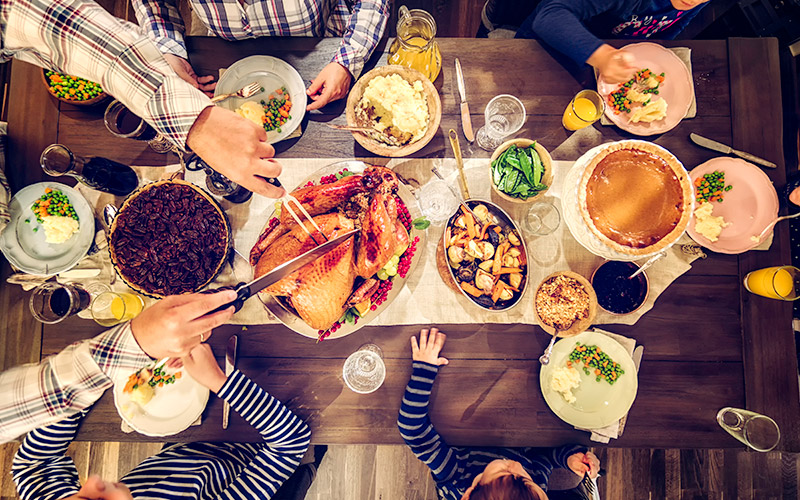 Thanksgiving is a great time to pause from our increasingly hectic schedules to give thanks for our families, personal blessings and the meal you'll share. But as you sit down to enjoy a Thanksgiving meal with friends and family, don't forget to recognize the men and women who produce the holiday's bounty.
We are fortunate here in the U.S. to have a steady, secure supply of quality food. With more than 12 million acres of Northeast farmland, producers raise a diversity of farm products. This production makes up key parts of our diet, contributes to the local economy and makes the Northeast a beautiful place to call home. Their efforts, combined with those of farm-related service businesses and processing activities, generates more than $103 billion in economic impact across the region.
The American Farm Bureau Federation (AFBF) recently released its survey of the cost of Thanksgiving dinner. This year, AFBF estimates the cost of a traditional dinner for 10 with all the fixings to be $48.90, the lowest since 2010. Turkey prices are three percent lower, and the cost for an average gallon of milk is also down, while fresh cranberries saw a modest price increase. It's amazing to think that such a feast costs less than $5 per person. This may reflect some of the low prices producers are experiencing.
As I traveled the Northeast over the last month attending Customer Appreciation Meetings hosted by our 20 branch offices, I was impressed, as always, with our customers' resilience. Each year we host these meetings to thank our customers for being Farm Credit East customers, but also to recognize their efforts and ability to persevere through challenges caused by factors such as low market prices, weather and regulation.
At Farm Credit East, we are committed to not only supporting Northeast agriculture through financing, and business services key to producers' success, but also to telling their stories. It's through those stories that we salute the hard work and dedication of many thousands of farmers who help to feed the U.S. and the world.
As we gather to celebrate this Thanksgiving, Farm Credit East is thankful for the diverse bounty of Northeast agriculture and the farmers, commercial fishing and forest product producers who make it all possible. Thank you for all you do to produce high-quality products for us all to enjoy each and every day.