Thankful for Northeast Agriculture This Thanksgiving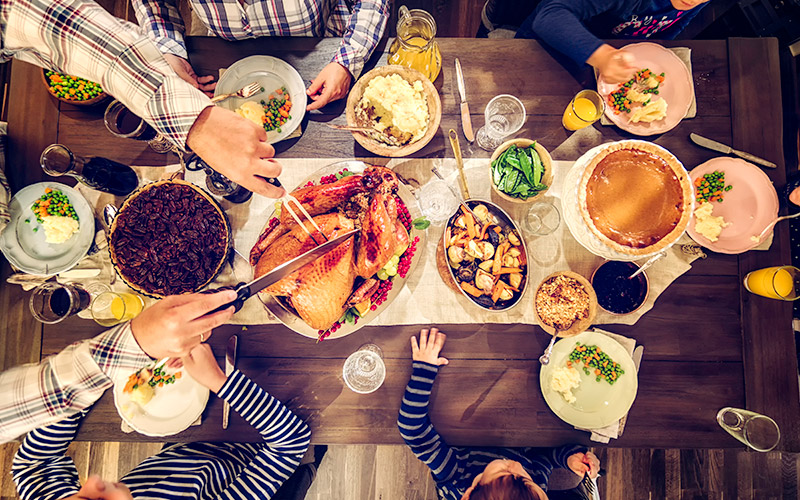 As we sit down with friends and family this Thanksgiving, it's a good time to take pause from our increasingly hectic schedules to not just give thanks for our families, personal blessings and the meal you'll share, but also to recognize the men and women whose livelihoods make the holiday's bounty possible for us all to enjoy.
The first Thanksgiving meal took place right here in America nearly four centuries ago. It was a celebration of the harvest's bounty, and one that we as a nation should be proud to uphold.
We are fortunate here in the U.S. to have a steady, secure supply of high-quality food. With more than 12 million acres of Northeast farmland, producers are responsible for a diversity of farm products that make up key parts of our diet and contribute to the local economy. Their efforts, combined with those of farm-related service businesses and processing activities, generates a more than $103 billion impact across the region.
Recognizing Northeast producers' efforts — whether to raise cattle and livestock or to produce fruits, vegetables or timber products, and everything in between — is more important than ever, with the average consumer's increasing separation from agriculture and food production. Today, U.S. farmers make up less than two percent of the population, making it important to tell their stories to the remaining 98 percent of the nation – stories of hard work, risk and success that underlie the critical job of producing food.
At Farm Credit East, we are committed to not only supporting Northeast agriculture through financing, business services and other products key to producers' success, but also to telling their stories. It's through those stories that we salute the hard work and dedication of many thousands of farmers who help to feed the U.S. and the world.
At Thanksgiving, we give thanks for a lot of things. We are thankful for our families, loved ones and the food we sit down to share as we celebrate the holiday. But lets not forget those who grow it – the farmers and commercial fishermen who dedicate themselves to producing high-quality products for us all to enjoy each and every day.
Happy Thanksgiving to you and yours from all of us at Farm Credit East. Thank you!