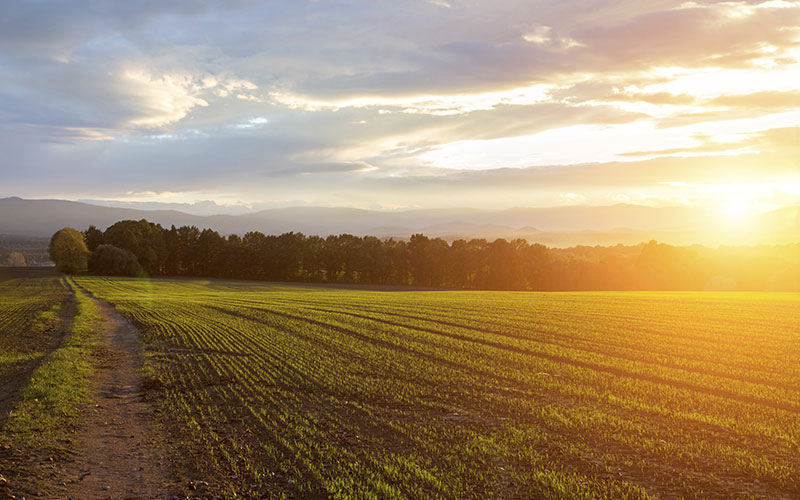 The demanding daily tasks of running a business can sometimes cause owners and managers to have a shorter term focus. After all, in the short term, they may have to concentrate on planting or harvesting crops, taking care of livestock, or day-to-day employee management.
For those managers facing financial stress, the short-term challenge may be generating enough cash flow to make ends meet at the end of each month. We know it's easy to let the long-term view slip to the back burner when there are so many immediate concerns to focus on.
But as producers navigate day-to-day challenges, it's important to maintain a long-term perspective to keep their businesses on track for the future. At Farm Credit East, our staff is equipped to work with customers to address both short and long-term needs. In the short term, our loan officers and business consultants can work with customers to help them assess their profitability and improve it. We have a range of financial services that can help producers better understand their business, manage risk and stay in compliance.
Farm Credit East can also help producers tackle long-term priorities, whether it's a loan to buy the farm or timber parcel next door, or assistance with a generational transfer plan. In today's industry, stepping back to evaluate the big picture of your operation and develop its long-term plan has never been more important.
That's why at Farm Credit East we seek to recruit and develop a talented staff who understand producers' businesses and can help them find the financial solutions they need. It's also why our board and management team are committed to maintaining a financially strong cooperative. That strength allows us to work with producers who are facing financial challenges and gives us the capacity to assist members in growing and evolving their businesses.
Given our strong financial position, the Farm Credit East board approved a special, one-time patronage dividend of $15 million paid to stockholders last October. The board's philosophy is to return funds that are not needed to operate or capitalize the business, and is part of the value proposition of being a cooperative member. A strong patronage program is part of our commitment to staying financially strong and being a trusted financial partner to Northeast agriculture today and tomorrow.
As we look to the year ahead, there is a bright future for Northeast agriculture, commercial fishing and forest products. Yes, there are challenges, but we have the natural resources and infrastructure required for long-term success, and our region's innovative producers are well positioned to meet the needs of a diverse customer base in the Northeast and beyond.
We don't always have the luxury to step back and take the long-term view, but it's important. The decisions that are made today will impact what happens tomorrow. As the calendar turns 2019, keep in mind that there are great opportunities ahead of us, and Farm Credit East looks forward to working with our members to take advantage of them.