The SECURE Act is Now the Law of the Land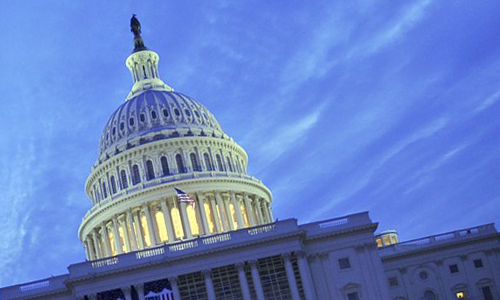 Back in July, we mentioned the SECURE Act that Congress was contemplating and took a look at some of the possible items that would result if the bill was signed into law. The SECURE Act was finally passed in December 2019 as part of year-end legislation that Congress needed to finish.
As mentioned in the previous post, the largest downside to the SECURE Act from an estate planning perspective is the elimination of the "stretch IRA." As a result, beneficiaries who inherit a retirement account moving forward must have all of the funds taken out within 10 years. However, there is flexibility within that period (i.e. evenly, a lump sum, etc.) on when the money should come out to minimize taxes.
On the bright side, there are a few exceptions to this new 10-year rule for, what I like to call, "DISCC beneficiaries:"
Disabled individuals (as defined in the tax code)
Individuals not more than 10 years younger than the deceased
Spouses
Chronically ill (as defined in the tax code)
Certain minor children (i.e. child of the plan holder)
In other words, any "DISCC beneficiaries" are still subject to the old rules where they can receive distributions over their lifetime (see July's post for an illustration). Even with a "DISCC beneficiary," there are still planning issues to work around. What if the surviving spouse dies shortly thereafter with a 20-year old son or daughter? Does the deceased parent want a 30-year old individual getting a windfall of cash so far before retirement? Revisiting "doom and gloom" scenarios and prior trust planning with your advisor may make sense to see how things shake out under the new rules.
529 plan changes
529 plans were also affected by the legislation. Under the new rules, up to $10,000 from a 529 plan can be used to repay the student loans for the beneficiary (and beneficiary's siblings). This is another area where proper tax planning and analysis may benefit an individual. For example, it may be better for Grandma to pay $10,000 of Junior's loans after he graduates than to distribute the funds and have it impact the financial aid package.
Additionally, apprenticeship programs now also qualify for 529 plan distributions. At the state level, there may be incentives or deductions available for apprenticeships; see our blog on the Empire State Apprenticeship Tax Credit program.
Planning, Planning and More Planning
All of these items create an entirely new landscape for tax and financial planning. It is critical that anyone with retirement funds speak to a professional about the new landscape.
July's post discussed some strategies where ROTH conversions might make sense during a year with a farm loss. From an employer standpoint, the SECURE Act increased the amount of the tax credits available to small businesses that establish retirement plans. With the labor market as tight as it is, now may be the time to talk to your advisor on these new tax advantages that will help your business retain employees.