The Technology Evolution at Farm Credit East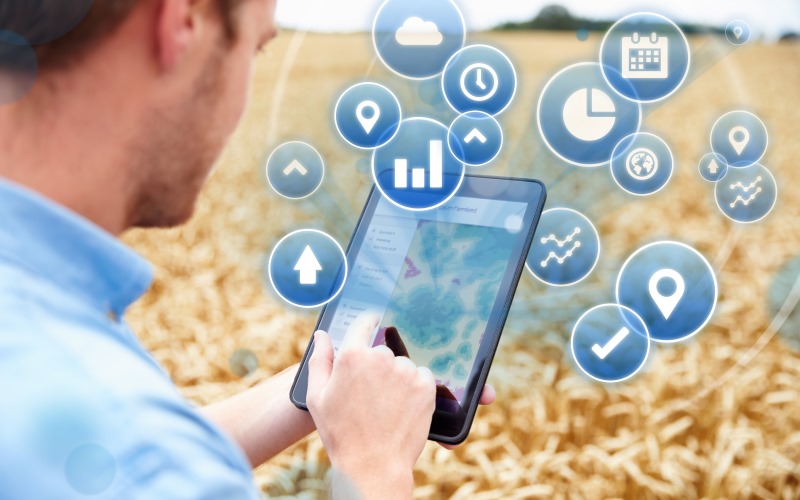 Farm Credit East has recently taken on a number of new technology initiatives, with the core of each project remaining focused on our customers and how we can best serve them. While we want technology to aid in our delivery of loans and services, security doesn't take a back seat. Here are some of the technological enhancements we have underway at Farm Credit East to help our staff serve our customers better.
Mobile Access
Farm Credit East is working to equip our lending and FAS staff with the flexibility of mobile access. With mobile capability, our staff will be able to access information and communication avenues, safely and securely, no matter where they are.
The state-of-the-art platforms we are employing kicks efficiency up a notch, allowing for the seamless transfer of information between customers and lenders and support staff. The goal of this mobile access? To give our staff more time with you, the customer.
Customized Services
Enhanced data systems will enable us to make better use of the information we collect to provide more value to your business. As a relationship lender, we aim to provide more than a one-size-fits-all approach. Technology will improve our ability to provide more customized solutions to our membership.
Security
Making sure your information stays safe is of upmost importance. Farm Credit East is leveraging cloud technology to provide a highly cost-effective and flexible solution to enhance security protection. But technology alone isn't enough.
We're also spending time educating all employees on security checkpoints when at work, at home or on the road. Additionally, we have a team that works 24/7 to ensure customer accounts are secure and protected.
As a business, Farm Credit East is small enough to be nimble and flexible with our platforms, but large enough to access economies of size and effective buying power to keep your information safe. Our point? We can get our arms around safety and security to eliminate gaps in our delivery of services as we work to better meet customer expectations.
What's NOT Changing?
Every decision we make puts the customer first. The question we continue to ask ourselves is: Will this improve our ability to serve our customers when they want it, how they want it and where they want it? If the answer is yes, then that's a technology we want to pursue implementing to provide a higher level of value to our customers.
On a final note, this is not a technology revolution; it's an evolution. Farm Credit East continues to move at a pace that respects industry standards and security while maintaining efficiency. We aim to continue to provide the customized services you expect while helping you manage your business, safely and securely.