The Three-legged Stool of Solar Leasing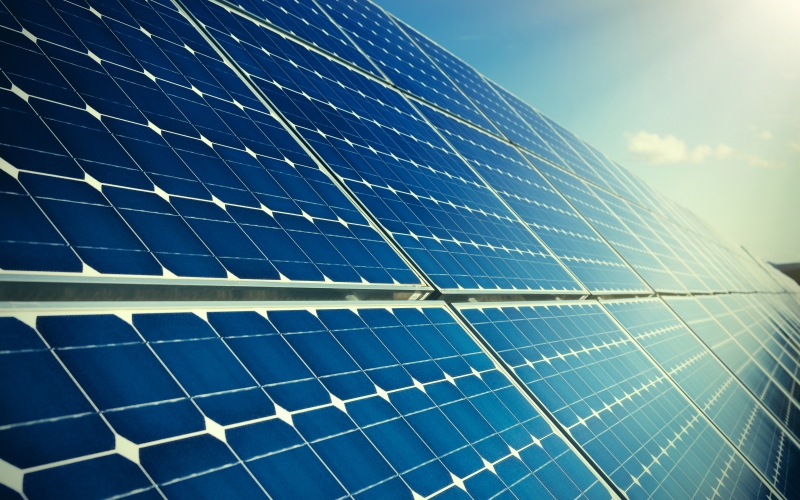 If you were given the choice between Florida and Massachusetts – where would you choose to invest in a solar array? Your initial thought may be Florida because of the undeniable amount of sun, but there is more to solar than just the sun. A solar array can help to supplement or replace the on-farm use of electricity. Yet to fully realize the benefit of a solar investment, it's important to consider the components of what we like to call the "three-legged stool" of solar: sun, state incentives and the cost of electricity.
The Sun
Back to the Florida versus Massachusetts proposition. While, Florida may get more sun than Massachusetts in a typical year, the position of your array is just as important as the amount of sun.
Ground mount arrays grant you the flexibility to position the installation to best follow the sun's path. This is a popular option for many installers because it grants various options for the location and size of the array. However, rooftop arrays depend on a roof's pitch and orientation, so it's important that thoughtful consideration is put into a building's position and solar panel installation to maximize energy yield.
Alternatively, if you aren't ready to invest in solar now, but looking to invest in the future, consider the position for any new structures.
The State
While the sun is the key component to a successful project, grants and incentives can make solar more appealing in some states.
Nationally, the Rural Energy for America Program (REAP) provides grants and loans to farmers and businesses for energy efficiency improvements and for the purchase of wind, solar or other renewable energy systems. This program also provides grants to help farmers with energy audits and renewable energy development. However, the REAP grant distribution is subject to a state's regional offices, which have discretion over the number of projects and amount of investment.
In the Northeast, New York has an aggressive state rebates program for solar. The state also offers property tax and sales tax exemptions as well as tax credits for a project installation.
Connecticut, New Hampshire, New Jersey and Massachusetts have net metering incentives, which allow an operation to store energy in the electric grid. When solar panels produce excess power, that energy is sent to the grid and, in exchange, operations can pull from the grid when an array is under-producing. Also available is the renewable energy property tax exemption on systems that generate electricity for private residential use.
Rhode Island has an agricultural grant program to help farmers "green" their operation.
For more information on some of the tax incentives available for a solar investment, please visit a previous blog post on solar tax considerations.
The Cost of Electricity
If you're from an area where electricity comes at a high cost, it may be even more beneficial to invest in a clean energy project. Much of the Northeast has higher-than-average energy costs due to the region's population density. Take New York for example; on average, energy costs about 16 cents per kilowatt hour, which is 20 to 50 percent more than it costs in many other parts of the U.S.1
One thing often overlooked, however, is the demand charges that some operations require. A utility that requires heavy fluctuation in use, such as a sawmill, requires much more energy during the cyclical hours of operation. In this situation, an array would only offset the straight-line usage, not the cyclical usage demanded by the operation, so installing a green energy project may not be a viable option. Check with your utility to address your demand charge.
When the solar guy shows up at your door...
If you've found yourself receiving letters from multiple solar companies or have even been visited by a few solar representatives, you could feel overwhelmed with not only the prospect of investing, but who to invest with.
Farm Credit East, through partnership with Farm Credit Leasing, can provide resources to assist your decision. This special program provides an independent consultant to review the solar company's proposals. They'll review the proposals from the practical side – electricity, quality of the panel, output projections and the cost savings per kilowatt – as well as a cash flow analysis to help evaluate the investment. If a lease is the right choice, Farm Credit East and Farm Credit Leasing then work closely to put together a lease application.
A Farm Credit solar lease won't begin until the power of your system starts to be produced. With the overall cost of solar coming down, many solar arrays can pay for themselves in 7-10 years.
If you can determine the right location, research some incentives and recognize that a higher cost of electricity can yield a higher benefit, you may be in the market to invest in solar. Farm Credit East leasing products are available with a wide variety of terms and structures, and can be customized to fit your individual needs. For more information on leasing through Farm Credit East, click here.
---
1 NYSERDA, Energy Prices, New York | Clean Energy Authority, Solar Rebates and Incentives summary, New York