Know the value of your timber property: Engage a forester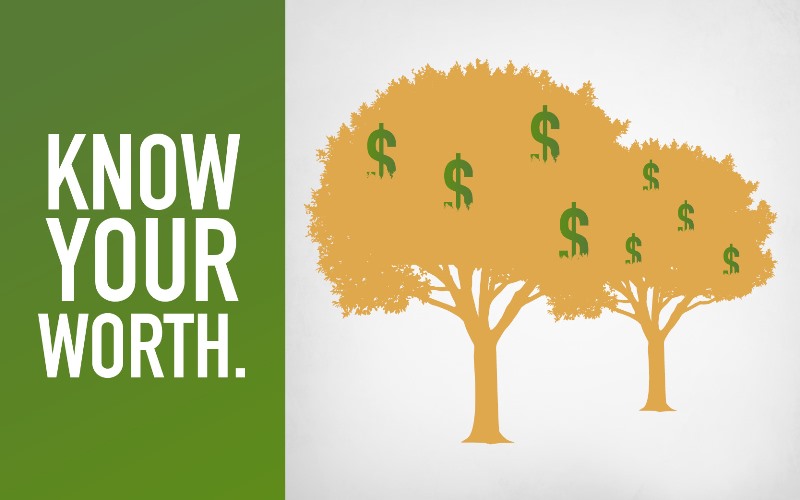 A landowner recently called and asked me to value the stumps and remaining trees on their property. In the previous year, a contract had been signed with a logger, promising a percentage of payment for logs cut. But there was no accounting for what was taken, and the best trees were gone. A "forester" walked the woods and gave him a letter stating the value at $30,000 before the job was started, but when the cutting was winding down, he was only paid $11,000. He thought he was cheated, which was why he contacted me to ask for the stumps to be valued.
My point? There are better ways to find a forester.
When to seek a forester?
People decide they need a forester in several different situations. Often times, a letter or a call from a logger wanting to cut timber prompts a landowner to seek help. A forester can determine how much value is in the standing timber, whether it should be cut and what should be cut. A minimum size for a woodlot is usually 25 acres; if you have over 100 acres of woods, you should already have a relationship with a professional before a cut is considered.
Other times, people are selling property – sometimes within the family, sometimes through a broker. Loggers and log buyers routinely work with brokers or buy directly, hoping to find "hidden value" in a parcel up for sale. Log buyers devote a lot of time, energy and expense to find an undervalued woodlot. Landowners should similarly invest in learning about their own land to protect their asset.
A third reason to have a forester is to establish the cost basis of the timber. This is done at the time of purchase; the income from a later harvest can be partly offset against this basis to reduce the income tax, if the value is properly documented. And, every year when the tax bills come, landowners investigate taking advantage of programs to reduce their assessment, which usually require some kind of forest management.
How to find a forester
Finding a forester is easy, right? Just a simple internet search. Well, that will return results for a Subaru, but you can refine this search to be more meaningful. Your state environmental agency is a good place to start, or consider going to one of the two main professional organizations: The Association of Consulting Foresters has the ACF designation, while the Society of American Foresters (SAF) has the Certified Forester (CF).
If you just want to know the value of the timber on your property, you want a timber cruise. Since no one wants to pay for somebody to count every last tree, a cruise uses plot sampling to make a statistical estimate about timber volume and value.
So how do you choose a forester? Here are some hints and tips:
Documentation. There should be a written agreement for the services provided and fee charged.
Fiduciary responsibility. You should be named a fiduciary, relying on the forester as a professional to keep your confidences and act in your best interest. A fiduciary puts the client's interest before their own; there are large sums at stake here.
Proper certification. It's best to use folks with membership in the SAF and a Certified Forester (CF), or an ACF. These groups have a Code of Ethics and require a degree from a SAF-accredited college.
Independent experience. Does the forester work with or for someone else?
Check references. Did others have a positive past experience?
How are fees charged? Some offer a flat fee for all services, while others charge an hourly rate or per acre, or charge a percentage on timber sales. No one method is best, but an unusually low fee is a warning sign that compensation is coming from elsewhere.
Most important is that you get along with your forester and have clear communication.
What to provide and ask of your forester:
Specify the area to be cruised on a map, and determine the acreage.
Exclude areas of regeneration (saplings) if you are only concerned with standing timber.Stands should be a minimum of pole timber size (greater than a six-inch diameter at breast height (DBH)); this eliminates unnecessary work, which should save you money.
Sample via a variable-plot using a basal area factor (BAF) 10 prism. This is complicated, but a forester will understand. In essence, trees measured at each sample point are determined by a refracting glass from the plot center.
Cruise lines should be systematically laid out on a grid at a pre-determined distance, sufficient to have a minimum plot density of no less than one plot per five acres, or thereabouts, per stand sampled. This is roughly 400 feet between points, and 400 feet between plot lines. Larger stands may be less precise, with one point per 10 - 20 acres.
A forest type map should be provided indicating the location, acreage and forest type of each stand inventoried. New technology allows GPS locations of all the points, but this can be expensive and time consuming.
Cruise data should be analyzed by stand for basal area and timber volume by species and diameter, for each two-inch DBH size class. Value should be reported by stand, by species, for timber and pulpwood.
It is reasonable to ask what would be sustainably harvestable in the next 1-3 years, in volume and value.
Ultimately, forestry comes down to the trust you place in the forester you hire. To make sure you have the best experience, it is worth taking the time to properly vet who you work with, and who works for you. Measure twice, cut once.
For more information on woodland investments and pitfalls to avoid, read my next post, Woodland Investments - Finding Value in the Trees.
If you're a timber landowner and need help finding, hiring or getting started, Farm Credit East appraisers can help. Contact your local office today.