Transition Planning for your Ag Business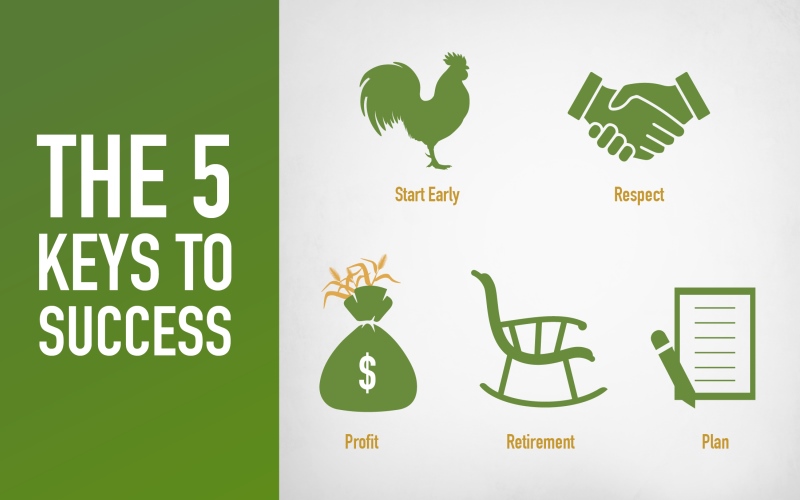 Farm transition planning is a topic that every ag business owner/operator will have to face. How many principal operators are addressing this transition in a timely, proactive manner? Unfortunately, too many put it off till "someday". Jon Jaffe, Farm Credit East Business Consultant, discusses five hurdles of planning a transition for an ag business. He raised some of the following questions to help producers start the conversation to guide the future of their operation.
Webinar Summary
Among the 2.1 million principal farm operators, 33 percent are 65 and older, according to the most recent Census of Agriculture. More staggering is if you look at operators 55 and older, that encompasses 62 percent of principal farm operators. Jon's point wasn't to show the aging population of principal owners, but instead help make a key point. It's very important these principal operators get started on a transition plan as soon as possible.
Is your operation profitable?
We know the ag industry is variable, so swings in profitability are a constant. Maybe you aren't as profitable as you'd like to be, but do you have ideas for profit potential to attract the next generation?
Would another type of farming be more profitable?
What changes can be made to the farm operation to increase profitability?
Switch from wholesale to retail?
Are the farmland owners ready to make a decision and act on it? Are they financially able to retire?
Here are some roadblocks that could be standing in your way of making a decision:
Age – i.e. they still feel "too young" to retire
Family dynamics
Fear of making the wrong decision
Unsure what retirement will bring
Personal relevance
Once you understand the roadblocks, it makes it easier to find ways to overcome and move forward.
Have you found the right person to transition the business to?
Finding the right person is an important aspect. In some cases, it may be a family member. However, if it's not a family member, it's important to recognize talent on the farm or connect an individual who shares in your vision.
Things to consider with family members:
Benefits – history with the individual, flexibility in transition
Drawbacks – not the best of skills needed, family dynamics
Have you considered everyone?
Non-family members:
More due diligence needed
Reduces negative family dynamic
This hurdle is critical as business operators look to transition their businesses to the next generation. But, just as important, the next generation must have the management ability to succeed. As you narrow down your transition of ownership decision, determine if this individual needs any additional training, if they have the financial ability to acquire the business and real estate, or if they need help writing a business plan.
Making the final decision is tough. That's why Farm Credit East is here to help.
You don't have to make these decisions on your own. Here at Farm Credit East, we have a team of consultants, loans officers and other professionals who have the expertise to help you feel good about your final decision. Here are some of the decisions you'll have to consider.
Reach an agreement
Assets to transfer – are you only transferring the farm operations or real estate too?
Straight sale or installment sale
Transition timetable
The bottom line: Get Started
The sooner you transition from "someday" to "today," the better able you are to control the timing, decisions and planning to give yourself peace of mind. Transitioning your ag business isn't an easy decision, or an easy road, but that road will be much smoother if you start today.
Contact your local branch office to speak with a Farm Credit East Business Consultant today. To view a recording of Jon's presentation, The 5 Hurdles of Planning a Transition for your Ag Business, click here.