U.S. military veterans play key roles in Northeast agriculture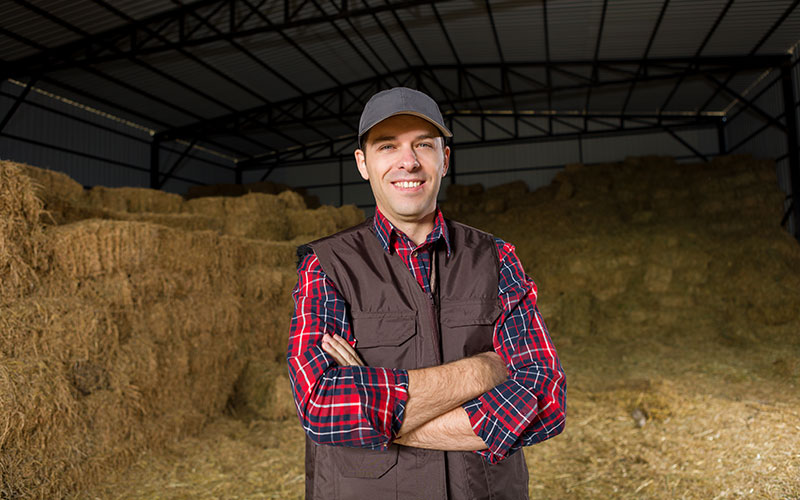 Farm Credit East salutes veterans who have served in the U.S. military. Many of these veterans are returning home to rural areas and becoming an important part of Northeast agriculture's landscape as they take on roles in agriculture-related fields.
Some are starting their own farm ventures, while others are joining existing operations. It takes a unique set of skills to start and operate an agriculture business. Fortunately, that skillset aligns well with the strengths and skills of the men and women who have served their country in the U.S. military.
Veterans possess traits, like strong self-discipline, that serve them well in entering agriculture or any other business. But, today's veterans are also humble, unassuming, purpose-driven and focused on moving forward, so they often don't seek special attention because of the tremendous sacrifices they've made for their country.
Despite the traits veterans possess that prepare them to become successful agriculture business managers and operators, agriculture remains an industry with sometimes high barriers to entry. That's where Farm Credit East programs, such as the Young, Beginning, Small and Veteran Farmer Incentives (YBSV) program, steps in: Our team of ag business experts — many of whom are veterans themselves — work with veterans to help them build knowledge and establish the connections they'll need to develop a strong business plan and move that plan into action.
Partnering for the long term
The YBSV Farmer Incentive program includes educational and financial resources for young military veterans to draw on their strengths in building successful agricultural businesses. Business planning and management education, loans and interest rate assistance are some of what Farm Credit East offers veterans who have served in any branch of the Armed Services during the "Gulf War-era II," from September 2001 to today.
Incentives for military veterans are not need-based, and in addition to interest rate reductions, we offer resources beyond financial support, such as business consulting and accounting services. Interest rate assistance is beneficial in the immediate financial boost provided, but it's a short-term benefit. Our program focuses on building skills in areas critical to sustained success in agriculture, including overall business management, record-keeping, compliance and labor management. These skills help lay the groundwork to first build a business and ultimately help veterans sustain those businesses for years to come.
Other initiatives for veterans
Farm Credit East is committed to working with veterans to become leaders in Northeast agriculture. Farm Credit East team members, some of which are veterans themselves, serve in regional farmer-veteran leadership organizations. We also host outreach and educational events for farmer-veterans, both to provide educational resources and recognize the sacrifices they've made for the nation.
We've worked with veteran groups, including the Wounded Warrior Project, Mission Continues and the Farmer Veteran Coalition, and provided grant funding for efforts to deliver vouchers for food insecure military veterans.
Learn more about our Young, Beginning, Small and Veteran Farmer Incentive program