Thank You Veterans for your Contributions and Sacrifice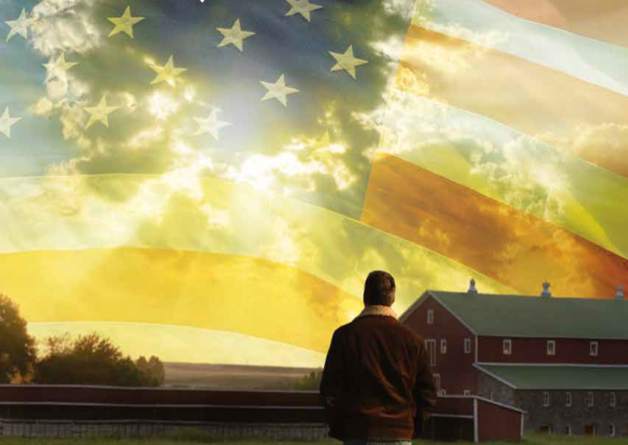 This Veteran's Day, Farm Credit East will join all Americans in honoring those who have served our country in the military and pay special tribute to those who were injured or lost their lives in doing so.
There's a unique connection between rural communities and our nation's military. Rural residents are more heavily represented in the military than in the general population so it is not surprising that about 30 percent of veterans live in rural areas.
As veterans return from their service, Farm Credit East is proud to support programs that assist veterans who are interested in agricultural careers. Veterans are eligible for the same incentives Farm Credit East provides to young, beginning and small farmers, which can help pay for Farm Credit East's services like tax preparation or business consulting, or for USDA loan guarantee fees.
Nationally, the Farm Credit System is a supporter of the Farmer Veteran Coalition (FVC) which now has 8,000 members nationwide. The FVC facilitates education and training for returning veterans interested in farming, and has provided more than $1.2 million in financial assistance through its Farmer Veteran Fellowship Fund. The FVC also manages the Homegrown by Heroes label which informs consumers that agricultural products donning the logo were produced by U.S. military veterans.
The FVC also has nine state chapters, and Farm Credit East is pleased to be a partner in the formation of the New York chapter. The New York chapter will be launched as part of an upcoming New York Veterans in Agriculture Conference which will take place November 29, 2017 at the New York State Fairgrounds.
New York's Commissioner of Agriculture and Markets Richard Ball will be speaking, and the conference will include networking and educational sessions on production and financial topics. Veterans interested in farming and service providers are encouraged to attend and stay for a networking reception at the conclusion of the event.
This Veteran's Day, make sure you thank a veteran for their sacrifice and their contributions to our nation.