Want more renewable power? Price it right. Here's how.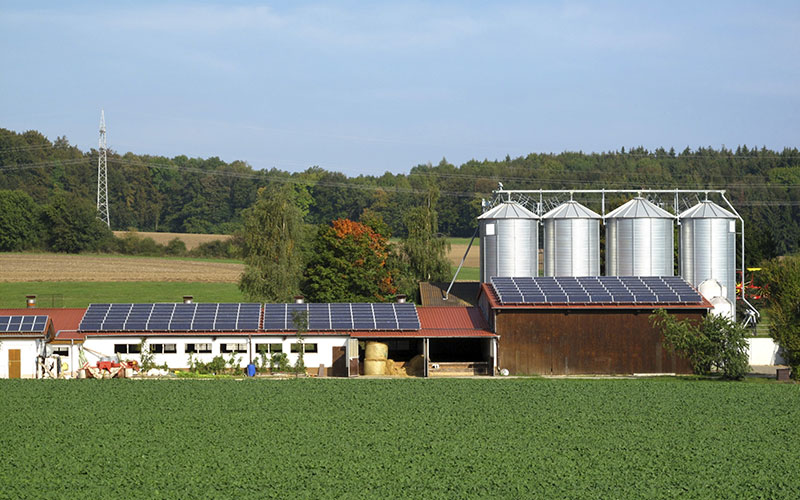 Power generated from sources like the sun, biomass and wind have little, if any, negative environmental impact compared to conventional sources like coal. As such, they should be priced differently, with more incentives for both producers and distributors to include that energy into the overall power complex.
With the right pricing strategies and net-metering — a way producers can utilize their own homegrown power — this can be done without government subsidies.
Production costs for solar and wind power systems are on the way down as technology improves, making it more cost-efficient for farm and dairy operators to install these systems and take advantage of net-metering statutes that can ultimately pay for any on-farm generated power.
Net-metering is a system for renewable energy billing that allows those producing the power to use some of it before distribution onto the primary power grid. It allows those customers and producers to pay just a portion of their energy bill typically based on "net energy use."
The right price for renewable power
Today, however, power from renewable sources still comes at a premium price, making the sector dependent on a combination of net-metering and subsidies to keep those costs down and make solar and wind power a viable part of the overall power complex.
Net-metering can incent renewable power production on the Northeast's farms and dairies — especially as a way to offset initial costs to develop systems — while subsidies can provide distributors the incentive to add it to the power grid.
But, if rates paid for renewable power were built from a baseline perspective and in an equitable fashion across different renewable technologies, subsidies could be made a thing of the past. This would optimally take into account the environmental attributes of those technologies.
Renewables in the broader energy context
Take the state of New York, for example: If that state moved toward an aggressive pricing strategy for renewable electricity and paid for renewable energy as a significant part of the overall power portfolio, it could do away with these incentives. This approach should account for the cost of facility development and environmental attributes these energy sources provide, particularly compared to the baseline alternative of coal.
What form does that new pricing structure take? With net-metering in place, a significant per-kilowatt price for adding renewable power to the grid could be paid. Funding derived from a ratepayer "system development" tax supporting that higher rate would be offset by lower-cost conventional sources in the overall power complex.
This does hang a higher price tag on renewable energy. But, when offered to distributors as a complement to lower-cost conventional power sources like natural gas, the cost difference to the end consumer is negligible. Consumers have shown willingness to pay slightly more if it's blended and presented alongside other power sources like hydroelectric, coal, natural gas and nuclear. That's especially true if the state demonstrates an interest in developing more renewable and sustainable sources for electricity.
Producer viability, consumer acceptance
Consumer acceptance will grow and overall cost will fall with this type of pricing and distribution structure as renewable power output increases, and net-metering and pricing that pays farm and dairy operators to install anaerobic digesters, wind or solar power facilities will remain critical in growing renewables' piece of the pie. Implementing a per-kilowatt price premium for renewable power moving from farms and dairies to the power grid could help make that happen.
On the other side of the coin, if incentives went away and we did not get that reasonable return for renewable electricity produced, we would see a significant drop off in these systems. There's simply no reason for farmers to tie up precious capital in these tough agriculture investment times.