Your Partner into the Future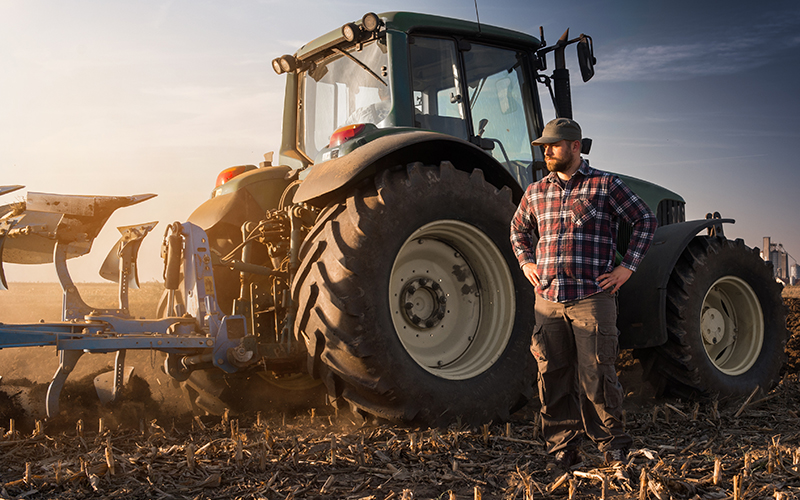 Happy New Year! This is an exciting time for your cooperative as we begin the next chapter of Farm Credit East. In late November, customer-stockholders overwhelmingly approved the proposed merger of Farm Credit East and Yankee Farm Credit, and in late December, the Farm Credit Administration granted final approval of the proposed merger effective January 1, 2022. We thank everyone who participated in this important vote. As two financially strong cooperatives who have partnered together on programs and initiatives for many years, we are excited to combine our expertise and resources to be a stronger partner for Northeast agriculture, commercial fishing and forest products into the future.
Throughout 2021, our team worked diligently to develop our transition plan, and while we still have some work to do as we officially bring our teams together, this merger will have no material impact on your interactions with our team. Your branch office and relationship team remain the same. However, over time we look forward to extending to our members the benefits of increased loan diversity, a stronger capital base and enhanced earnings that will result from the merged association.
Commitment to our Communities
One area that has been important to both Farm Credit East and Yankee Farm Credit is stewardship. We have partnered together on a number of programs for many years, and as we bring our organizations together, we aim to expand our commitment to the industries and communities we serve.
In late 2021, the Farm Credit East Cares Community Fund donated more than $65,000 to various charitable organizations throughout the Northeast. Since the program's 2011 inception, Farm Credit East Cares has contributed more than $920,000 to various Northeast charities and disaster relief efforts. Learn more about Farm Credit East Cares and other Farm Credit East stewardship programs in a recent blog article.
Last fall's Financial Partner discussed stewardship, often referred to in corporate governance as Environmental, Social and Governance (ESG). ESG is increasingly important to our investors, partners, team members and the association as a whole. The fall Financial Partner cover story highlighted our ESG efforts, including several organizations we have supported and our team members' involvement in community and agricultural organizations. You'll learn more about the important work of some of these organizations we've supported in a blog series set to kick off later this month. This is an area you'll continue to hear more on as we plan to grow our ESG efforts in 2022, especially as it relates to environmental stewardship and diversity, equity and inclusion.
Farm Credit East Board of Directors
Governance is another area of focus. As of the first of the year, we welcomed three of Yankee Farm Credit's board members to our board. Visit our board of directors page to learn more about Thomas Colgan, CEO of Wagner Forest Management, Ltd. headquartered in Lyme, New Hampshire; David Folino, who along with his wife Sue, owns and operates Hillsboro Sugarworks in Starksboro, Vt.; and Kyle Thygesen, who along with his wife Jennifer and son Keenan, owns and operates the Farmstead at Falls Hill, LLC, in Tunbridge, Vt. Each of these three new members' backgrounds and experience will bring additional industry knowledge and insights to Farm Credit East and our members.
Additionally, three seats are up for election on the Farm Credit East Board in 2022: both a 4-year and 3-year seat in the central region and a 4-year seat in the western region. The nominating committee held their meeting last week to advance a slate of candidates for customer consideration. You'll learn more about the candidates who were advanced in the coming weeks.
2022 Initiatives
As we head into the new year with our expanded team and resources, we look forward to growing our relationship with you. We continue to advance our digital journey. In 2021, we launched an improved online banking platform, allowing you more access to manage your loans and the option to receive billing statements electronically.
We are also implementing tools and processes on our end to provide our team more time to spend with you discussing your business needs and goals. We plan to roll out additional tools over the next several years to further enhance your experience doing business with us. Customer relationships remain the driver of our digital strategy and these various tools aim to enhance those relationships.
And, of course, at the core of this strategy is the security of your information. We continue to see an uptick in cyber threats and scams, but we have the safeguards in place, including extensive staff training, to ensure your information remains secure. This will continue to be an area of highest priority.
Your Partner into the Future
In closing, I hope you are all as excited for the year ahead as we are. The joining of the Yankee Farm Credit and Farm Credit East teams is an exciting milestone to ensure we have the capacity to remain your trusted financial partner into the future.
Wishing all a prosperous year ahead, and we look forward to growing our relationship into 2022.