COVID-19 Resource Hub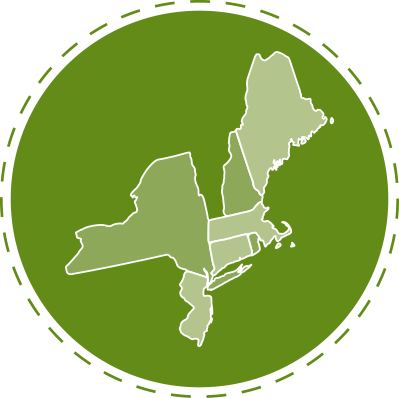 Updated: November 19, 2020
Customers are welcome back into our offices by appointment only. All office visitors must wear a face mask for the duration of their visit. Meetings will be kept to assigned meeting spaces that will be regularly sanitized. Please be in touch with your local office if you'd like to schedule a visit.
Contents
Paycheck Protection Program Guidance
November 18, the IRS released additional guidance on the tax treatment of certain expenses incurred related to Paycheck Protection Program (PPP) loans. This guidance addresses how to navigate the deductibility of eligible expenses for the 2020 tax year.
Revenue Ruling 2020-27 effectively closes the door on taxpayers from claiming deductions for eligible expenses on their 2020 income tax returns that were paid with PPP loan funds. This is true even if the taxpayer applies for, and receives, PPP forgiveness in 2021 so long as the taxpayer "reasonably expects to receive forgiveness."
What should taxpayers do now?
If a taxpayer applied for PPP forgiveness and received it in 2020, then taxpayers and their advisors have presumably already reduced those expenses paid with PPP funds from year-end tax planning projections. If that is the case, no further action is required to ensure tax planning accuracy.
If taxpayers were planning on applying for PPP forgiveness in 2021, and the expenses paid with PPP funds are currently included in the year-end tax planning projections, they should revisit and discuss those calculations with their advisors.
Protect Yourself Against Scams
Stay vigilant, especially during a time of crisis, when stress can be high and you're looking for answers. If you've received an EIDL or PPP loan, keep an eye on your accounts for suspicious activity or fraud and contact your lender if you have any uncertainty. Learn more at Sba.gov.
For more security awareness information, visit the Fraud Information Center, provided by CoBank, our valued partner and funding bank.
USDA Direct Payments for Farmers
On September 17, USDA Secretary Sonny Perdue announced an expansion of the Coronavirus Food Assistance Program, known as "CFAP 2," following the first round of coronavirus assistance which opened in May 2020. Click here to read Chris Laughton's outline of eligibility for assistance under CFAP 2.
Paycheck Protection Program Loan Forgiveness Information
Note: As of August 8, the Small Business Administration no longer accepted PPP applications. If Congress reopens the program, we'll update you here.
For those businesses that have a Paycheck Protection Program (PPP) loan, we know that loan forgiveness is important to you and your business. We encourage you to begin preparing now so you have what you need when you're asked to provide documentation in support of your PPP loan forgiveness request.
Access Frequently Asked Questions
The Small Business Administration (SBA) continues to release pieces of the PPP's loan forgiveness process. Once all the specifics are in place, lenders like Farm Credit East and Kabbage will develop step-by-step instructions for you to follow so you can maximize forgiveness on the first try! In the meantime, here is the most up-to-date summary of loan forgiveness developments.
Timeline Realities - The PPP Flexibility Act's impact on loan forgiveness
All PPP borrowers have 24 weeks to spend PPP funds. (This 24-week period began the date the funds were received; this timeline is extended from the original 8 weeks)
PPP borrowers have an additional 10 months to apply for forgiveness after the 24 weeks end
There is no rush to apply for forgiveness. Many agricultural employers will not have the required documentation until January 2021.
These PPP loan terms and conditions demonstrate flexibility, but require careful attention to ensure continued compliance
Loan Forgiveness Applications
We strongly encourage borrowers who plan to complete their own PPP forgiveness application to read the instructions carefully and in their entirety. A full understanding of qualified expenses, the timing differences between when expenses are incurred versus paid, and further payroll limitations are imperative to an application being accepted and forgiven. In addition to Farm Credit East's FAQs page with answers to specific Northeast producers' questions, the SBA's FAQs detail further questions related to forgiveness. Visit Sba.gov for additional program information.
For PPP loan forgiveness applications for borrowers, click here.
Need some one-on-one time?
Farm Credit East has a dedicated team available for one-on-one consulting to help answer questions specific to your business or review the accuracy of your application. Our team of consultants is also prepared to compete your application for you. All services are available on a fee basis. Request a meeting to help ensure you're prepared for PPP loan forgiveness.
Book a time with a consultant to get answers specific to your business on a fee basis. Phone or virtual meetings are available.
Farm Credit East consultants can also complete your application for you, on a fee basis. Contact us today to learn more.
Free Resources
For a recap on preparing for PPP loan forgiveness, click here for the September 30 webinar recording.
For information specific to Form 943 and SBA resource offices, click here.
Visit Sba.gov and Treasury.gov for information on loan forgiveness. It is your obligation, as the borrower, to understand the SBA rules, but we're here to help in any way we can.
Economic Injury and Disaster Loans
In April, Congress increased funding for the Paycheck Protection Program (PPP) and for Emergency Economic Injury Disaster Loan (EIDL) grants. This bill was signed into law on April 24.
The law also includes an important change to the EIDL program, allowing agricultural enterprises with not more than 500 employees to be eligible to receive grants and loans. Previously most agricultural enterprises were not eligible for EIDL. From when the law providing additional funding was signed in April until June 15, only ag businesses were eligible to apply. The program is now open to all businesses.
Farmers and agribusinesses can apply for low-interest loans through EIDL and may also qualify for up to $10,000 in emergency grants. To be eligible, a farmer or agribusiness will have to show economic harm as a result of the pandemic. The emergency grants are limited to $1,000 per employee up to a max of $10,000. Note for producers who have applied for the PPP, EIDL emergency grants would need to be rolled into the forgivable portion of any PPP loan. Note that EIDL loan documents indicate that producers with EIDL loans receiving Commodity Food Assistance Payments (CFAP) may be required to pay them down with proceeds from CFAP. Additional guidance on this issue is needed.
Compare the PPP to the EIDL in May's Knowledge Exchange Partner.
Main Street Lending Program
The Main Street Lending Program (MSLP) was established by the Federal Reserve to lend to small and medium sized businesses impacted by COVID-19. The loans are for five years and range in size from $250,000 to $300 million. They are not grants or forgivable loans. Agricultural, forest products and fishing businesses are eligible to apply.
Loans are made by private lenders, however, note that Farm Credit East and other Farm Credit institutions ARE NOT eligible to participate. For more information on the program, click here.
Agriculture Worker and Employer Safety
Interim guidance from the CDC and U.S. Department of Labor released in June provides a control plan template to aid agricultural operations in protecting ag workers from COVID-19. Agricultural employers and management should identify risks and work to ensure agricultural worker safety with the strategies recommended. Visit CDC.gov to learn more.
Federal and State Resources on COVID-19
Farm Credit East has compiled a list of the most pertinent COVID-19 resources from the federal government, state departments of agriculture and the seven Northeast state governments in Farm Credit East's territory.
Working with Customers on Loan Adjustments

Farm Credit East is committed to helping our customers through this difficult time. We've been getting a large number of requests for assistance with loans. We want to assure you we have a number of options for making payment adjustments to existing loans and will respond to everyone requesting payment relief.
To help us better understand your specific circumstances and process your request:
Tax Planning and Preparation
Today's Harvest Blog
Farm Credit East's Tax Talks has the latest information on important tax law changes and their relevance to Northeast agriculture and Farm Credit East customers.
A message for tax clients regarding COVID-19
Farm Credit East is committed to providing you with the tax expertise and personal service that you have come to expect. If your taxes are not yet complete, we want to assure you that our tax staff is still hard at work.
Payroll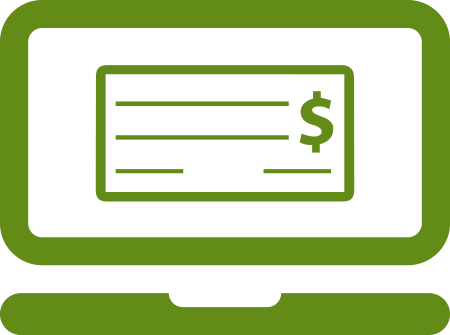 Farm Credit East's weekly blog, Today's Harvest, highlighted payroll developments in early September.
The Families First Coronavirus Response Act had many implications for businesses. Chris Laughton, Director of Knowledge Exchange, highlights how the FFCRA impacts payroll and tax credits for businesses during the COVID-19 pandemic in this post, Payroll Provisions of COVID-19 Relief Measures.
Paid sick leave and expanded medical leave
Sections of the Families First Coronavirus Response Act may impact your business. Your employees may be entitled to leave for specific reasons related to COVID-19 as outlined in guidance from the U.S. Department of Labor. These protections apply to all employers with fewer than 500 employees. Businesses with fewer than 50 employees may be exempt from the requirement to provide paid sick leave to employees who are caring for their children as a result of school closings or loss of childcare services.
Display this signage provided by the Department of Labor in an area where your employees can readily see it.
Customer Assistance Program
As a customer-owned cooperative, Farm Credit East is committed to providing the services and resources that our members need. That is why we offer assistance and counseling services through the ESI Group, at no additional cost to our customers. Visit FarmCreditEast.com/cap for more information.