COVID-19 Resource Hub
Updated: June 23, 2021
Contents
Coronavirus Response and Relief Supplemental Appropriations Act, 2021
The Coronavirus Response and Relief Supplemental Appropriations Act, 2021 was approved by Congress and signed into law by the president on December 27, 2020. Farm Credit East's Knowledge Exchange and tax team have reviewed the 5,593-page bill, which both funds general government operations for the next year as well as COVID-19 relief, and provided the following summaries as they relate to the bill's agriculture and tax provisions relevant to Northeast farm, fishing and forestry producers. Click a link below to view a summary.
SBA Announces PPP Funds Exhausted
Announced May 5, 2021, after more than a year of operation and serving more than eight million small businesses, funding for the Paycheck Protection Program has been exhausted. The SBA will continue funding outstanding approved PPP applications, but new qualifying applications will only be funded through Community Financial Institutions, financial lenders who serve underserved communities.
Paycheck Protection Program Loan Forgiveness Information
The deadline to submit a forgiveness application to SBA for PPP loans made in 2020 (in order to avoid having to begin making payments) is not until mid-July 2021 at the earliest for PPP loans made beginning in April 2020. For specifics on when you PPP forgiveness application is due, please refer to the SBA.gov forgiveness information.
Borrowers must apply for forgiveness with the lender who originated their PPP loan.
Note: KServcing is not yet accepting forgiveness applications for 2020 PPP loans. It is upgrading and preparing its forgiveness platform and systems to conform with the most recent SBA guidelines on PPP loan forgiveness. Once KServicing is ready to begin accepting forgiveness applications, it will let customers know via email and the KServicing dashboard. For those customers that obtained their PPP loan through Kabbage, we encourage you to download your forgiveness application from SBA and complete it manually so that you have all the information ready and the necessary documentation at your fingertips when the KServicing portal opens.
If you obtained your PPP loan from another financial institution, you must apply for forgiveness with that institution. Contact them for information on their forgiveness process and their specific instructions.
If you obtained your PPP loan from Farm Credit East, we will notify you when it is time to submit your PPP loan forgiveness application. Forgiveness applications for PPP loans made directly by Farm Credit East will be accepted only following this notification. This is to ensure all borrowers meet their forgiveness deadline.
Loan Forgiveness Applications
Borrowers who plan to complete their own PPP forgiveness application must read the instructions carefully and follow them in their entirety. A full understanding of qualified expenses, the timing differences between when expenses are incurred versus paid, and further payroll limitations are imperative to an application being accepted and forgiven. The instructions are attached to the forgiveness application that you will complete. Be sure you choose the appropriate application for your business.
Key things to remember
Loan forgiveness depends on:
a) Spending the right amount of money on the right things in the right time frame
b) Documenting these expenditures completely per the instructions on the form
c) Submitting the correct documentation with your application
d) Retaining the 'documentation borrower is required to prepare but not submit' in the event of an SBA review
Incorrect applications may result in reduced forgiveness or trigger an SBA review before forgiveness is granted.
When you are sure your forgiveness application is complete, properly filled out and includes the exact documentation required, follow the instructions provided by your PPP lender.
Note: If your lender is Kabbage (K Servicing), or another lender, you will complete your forgiveness application with them.
View the SBA's Frequently Asked Questions
Reminder to Stay Vigilant
There have been increasing reports of scammers attempting to take advantage of COVID-19 relief programs to access personal information. Farm Credit East reminds customers to stay vigilant in monitoring your accounts for unusual activity and report anything suspicious. Click here to read an article with key tips from Farm Credit East information security specialist Deanna Pellegrino on how to protect yourself from heightened scams.
Main Street Lending Program
The Main Street Lending Program (MSLP) was established by the Federal Reserve to lend to small and medium sized businesses impacted by COVID-19. The loans are for five years and range in size from $250,000 to $300 million. They are not grants or forgivable loans. Agricultural, forest products and fishing businesses are eligible to apply.
Loans are made by private lenders, however, note that Farm Credit East and other Farm Credit institutions ARE NOT eligible to participate. For more information on the program, click here.
Employee Retention Credit
The American Rescue Plan Act (ARPA) extended the Employee Retention Credit (ERC) through December 31, 2021. This PDF document will assist you in determining whether you qualify. In some cases, the amount of refundable tax credits could be substantial. There is also additional information on Farm Credit East's blog. If you believe you qualify or would like assistance in determining qualification, contact your Farm Credit East financial services professional.
American Rescue Plan Act of 2021
Signed into law by President Joe Biden on March 11, 2021, the American Rescue Plan Act of 2021 (ARP) is a broad reaching economic stimulus bill totaling some $1.9 trillion. The bill contains numerous provisions including expanded unemployment benefits, direct payments to individuals, emergency paid leave, grants to small businesses and state and local governments, several tax provisions, and more. Read a full summary
Agriculture Worker and Employer Safety
Interim guidance from the CDC and U.S. Department of Labor provides a control plan template to aid agricultural operations in protecting ag workers from COVID-19. Agricultural employers and management should identify risks and work to ensure agricultural worker safety with the strategies recommended. Visit CDC.gov to learn more.
Federal and State Resources on COVID-19
Farm Credit East has compiled a list of the most pertinent COVID-19 resources from the federal government, state departments of agriculture and the seven Northeast state governments in Farm Credit East's territory.
Working with Customers on Loan Adjustments

Farm Credit East is committed to helping our customers through this unprecedented time. We have a number of options for making payment adjustments to existing loans and will respond to all payment relief requests.
To help us better understand your specific circumstances and process your request:
Tax Planning and Preparation
Today's Harvest Blog
Farm Credit East's Tax Talks has the latest information on important tax law changes and their relevance to Northeast agriculture and Farm Credit East customers.
A message for tax clients regarding COVID-19
Farm Credit East is committed to providing you with the tax expertise and personal service that you have come to expect. If your taxes are not yet complete, we want to assure you that our tax staff is still hard at work.
Payroll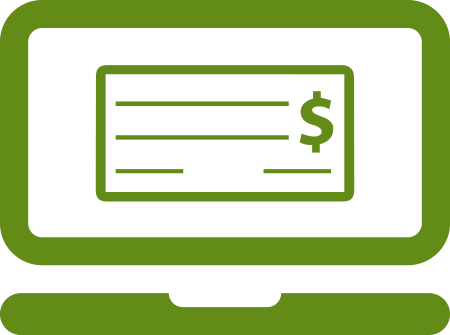 Farm Credit East's weekly blog, Today's Harvest, highlighted payroll developments in early September.
The Families First Coronavirus Response Act had many implications for businesses. Chris Laughton, Director of Knowledge Exchange, highlights how the FFCRA impacts payroll and tax credits for businesses during the COVID-19 pandemic in this post, Payroll Provisions of COVID-19 Relief Measures.
Paid sick leave and expanded medical leave
Sections of the Families First Coronavirus Response Act may impact your business. Your employees may be entitled to leave for specific reasons related to COVID-19 as outlined in guidance from the U.S. Department of Labor. These protections apply to all employers with fewer than 500 employees. Businesses with fewer than 50 employees may be exempt from the requirement to provide paid sick leave to employees who are caring for their children as a result of school closings or loss of childcare services.
Display this signage provided by the Department of Labor in an area where your employees can readily see it.
Customer Assistance Program
As a customer-owned cooperative, Farm Credit East is committed to providing the services and resources that our members need. That is why we offer assistance and counseling services through the ESI Group, at no additional cost to our customers. Visit FarmCreditEast.com/cap for more information.