Speakers
Making the Most of Tasting Room Visitation
Presented by Daniel McCole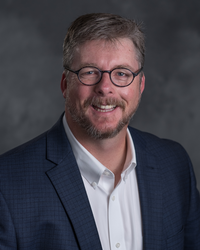 Dr. Dan McCole is on the faculty at Michigan State University, from where he conducts research projects and economic impact studies involving wineries, wine consumers, and communities that attract wine tourists. Dan has written extensively about the wine industry and is a frequent speaker at wine industry events, having given over 40 presentations at wine industry conferences in the U.S. and abroad. Dan holds a PhD from the University of Minnesota and an MBA from Michigan State University.
How Tax Reform Benefits Vineyards & Wineries
Presented by Dario Arezzo
Dario Arezzo is a Senior Tax Consultant at Farm Credit East, ACA where he specializes in tax consulting, research, planning and compliance for both individuals and businesses within the agricultural community. Dario plays a significant role in the internal training for Farm Credit East's tax staff as well as assists Farm Credit's Knowledge Exchange department on matters of federal and state taxation.
Dario has a quarterly column titled Arezzo on Agriculture published in the prominent national tax publication State Tax Notes. Dario also authored the Cornell Income Tax School's New York State tax manual. In addition to lecturing for Farm Credit East, Dario has spoken at New York FarmNet, New York's Society of Enrolled Agents and the Cornell Income Tax School. Dario holds a B.S. from Cornell University, J.D. from Albany Law School and a LL.M from New York University.
Securing the Future: Business, Estate and Succession Planning Strategies for Today's Wineries
Presented by Jeff Fetter ESC and Zach Benjamin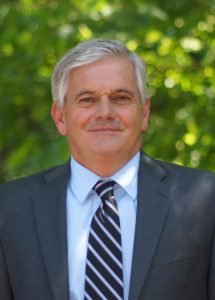 Jeffrey M. Fetter is President of Scolaro Fetter Grizanti & McGough, P.C. in Syracuse, New York, and is Chairman of the Business & Tax Practice Group. His practice focuses on business, estate, tax, succession and transactional planning for closely-held and family-owned enterprises throughout New York and Pennsylvania. Legal services Jeff provides his clients include: state, federal and international tax and business transactional planning; estate and long-term care planning; business and succession planning for closely-held and family-owned business enterprises; e-commerce planning; employee and shareholder/principal relations and employee benefits; protection of intellectual property; transactional planning; acquisitions, dispositions, mergers, tax-free reorganization of business entities; entity structuring; contract negotiation, dispute resolution; international contracts and business planning and the dissolutions of business entities.
Jeff is licensed to practice in the State of New York, the Commonwealth of Pennsylvania and the State of Washington. Clients Jeff represents are involved in agriculture-related businesses, professional service, e-commerce, manufacturing, communications and retail businesses.
Jeff is a frequent lecturer in the area of business, succession, tax and estate planning. He has authored several articles on business, succession and estate planning for various periodicals.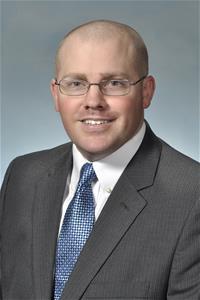 Mr. Benjamin, J.D., is a 2005 cum laude graduate of the University at Buffalo School of Law and earned his Bachelor of Arts Degree in International Relations from Syracuse University in 2002 (magna cum laude). Zach is a partner and member of the Costello, Cooney and Fearon (CCF) business/corporate formations & transactions and is involved in all areas of forming and advising business entities. Since beginning his practice, Zach has developed a statewide practice focusing on business, estate, tax, succession and transactional planning for closely held and family-owned enterprises. His business practice includes general corporate counsel to both not-for-profit organizations and for-profit businesses.
Zach serves as counsel to numerous enterprises throughout New York State. He advises owners and operators of wineries, hard cider producers, breweries and distilleries in all areas of business, estate, licensing/compliance, tax and succession planning. Through this practice, Zach has developed extensive knowledge of the issues confronting alcohol beverage manufacturers and wholesalers.
Zach is a frequent lecturer for professional and civic groups in the area of business law. He is also actively involved in community activities, including serving as a member of the Board of Directors of Tully Hill Rehabilitation Center.
Realizing Your vision
Presented by Gregg McConnell
Gregg McConnell is a Business Consultant with Farm Credit East, ACA, based in the Geneva, New York branch. His territory includes the western Finger Lakes region of New York surrounding our Batavia, Hornell and Geneva offices. Beginning as a Farm Credit East loan officer, Gregg worked with a diverse portfolio of businesses for 15 years, including dairy, crop, equine and winery operations, in addition to specialized lending to sawmill operations and equipment dealerships. Today, Gregg offers his clients expertise in financial analysis and business transition, expansion and management. Gregg is equally adept at coordinating business transfer and estate planning discussions among families and analyzing farm business performance by demonstrating the relationship between business management strategies and financial performance.
In addition, Gregg is the director of Farm Credit East's Winery Benchmarks, a comprehensive program of farm and retail data analysis and financial reporting. The Winery Benchmarks also includes a customized seminar and consulting visit for owners of vineyards and wineries. A University of Maine graduate with a degree in animal science, Gregg pursues ongoing professional development in his fields of expertise. Gregg and his wife, Juanita, have four children.