Loans for Agriculture, Commercial Fishing and Forest Products
Agriculture, commercial fishing and forest products are the only industries we serve. So along with a broad range of lending options, we offer a team – an entire organization – of knowledgeable and experienced professionals who understand your business and its credit needs and who work for your success.
All types of credit
Farm Credit East offers competitive interest rates and flexible terms on virtually any kind of loan, line of credit or lease needed for your business:
Farm and forest land
Buildings for production and marketing, including barns, shops, greenhouses, sawmills and ag retail facilities
Country Living loans for homes with acreage, construction and bare land
Improvements to land, including environmental compliance and waste management
Value-added facilities, including packing houses and processing plants
Farm residences and labor housing for hired workers
Ag equipment financing at equipment dealers through AgDirect®
Machinery used in production, processing and marketing
Vehicles for over-the-road and on-farm use
Commercial fishing boats and dockside facilities
Livestock and poultry
Inventory, including advance purchase of inputs, nursery stock and feed
Operating expenses for ongoing costs, such as operating inputs, producing, processing and marketing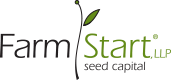 Financing the next generation
We also offer lending programs and services designed to help the next generation grow and succeed in agriculture:
FarmStart provides working capital for startup producers.
Young, Beginning, Small & Veteran Farmer Program features special incentives and services.
As an FSA preferred lender, we can help you prepare and submit an application to the Farm Services Agency for a guaranteed loan if your financial picture is not all that it could be. You'll need to meet FSA conditions to be approved for a loan.
The benefits of borrowing from Farm Credit East
Competitive rates. Fixed, variable or a combination of both.
Expert, on-farm service. You will work with a relationship lender who knows the ins and outs of agricultural businesses and will make a point to thoroughly understand your operation and its credit needs. This includes careful fulfillment of special needs, such as timely delivery of checks during construction or complex transactions involving side businesses with multiple owners.
Flexible terms. We tailor our loan and repayment plans to provide a variety of interest rate programs, depending on the loan's purpose, repayment terms and the flexibility you need.
Reliable credit. We offer revolving and non-revolving lines of credit to fit your business needs. And we pride ourselves on being a consistent source of credit through all agricultural cycles.
Loan, lease analysis. Your loan officer will help you analyze the pros and cons in your decision between choosing a loan or a lease.
Commitment to agriculture. As owners of Farm Credit East, borrowers share in the financial success of their financial cooperative. We have a track record of returning a percentage of earnings as a patronage dividend.
Share in our earnings
Farm Credit East is a financial cooperative – owned by the customers we serve. Along with a commitment to serving agriculture through good times and bad, our borrowers can share our financial success in the form of patronage dividends.