Tax Preparation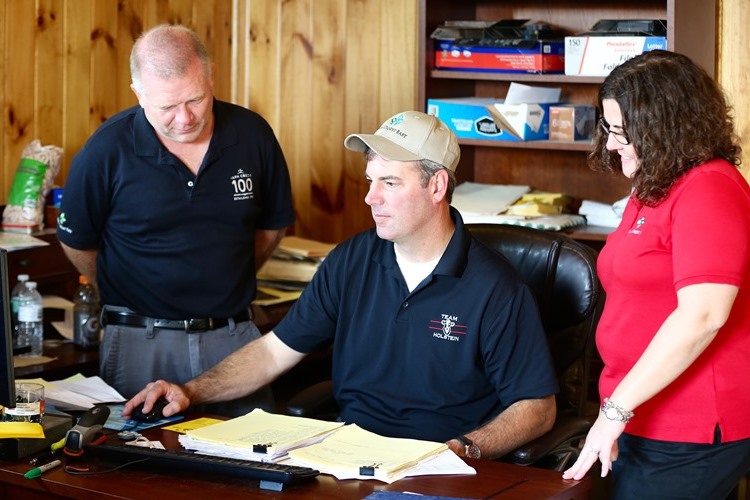 A Farm Credit East tax specialist can take a look at your situation and provide specific advice that will help you capture every deduction the law allows. Agricultural businesses are subject to a variety of tax laws, deductions and requirements that may not be familiar to non-specialized advisers and tax preparers. Using a Farm Credit East tax specialist ensures you'll receive the correct deductions and allowances, while avoiding penalties for failing to meet any special requirements.
Frequently overlooked tax provisions
Depreciation. Has the optimum amount been taken?
Prepaid farm expenses, such as feed and supplies.
Special credits, such as targeted job credit, rehabilitation credit, earned income credit and investment credit.
Tax benefits that cannot be taken in one year, but can be carried over to another year (investment credit, net operating loss).
The sale of assets on Schedule F. Many preparers report these sales, which forces farmers to unnecessarily pay self-employment tax on the income.
The tax considerations of various business structures (partnerships, S-corporations, C-corporations).
Types of tax returns prepared by Farm Credit East
Individual returns
Sole proprietor with schedule F or C
Partnership
S-corporation and C-corporation
Fiduciary (for estates and trusts)
Part-time farmers and fishermen
Payroll tax reporting
Sales tax reporting
Estate returns
Gift taxes
Amended returns
Sales and gasoline tax refunds
Retirement plan reporting
Farm Credit East Free Tax Review (first-time customers only)
A Farm Credit East tax specialist will discuss with you all the circumstances surrounding your business and personal life, which could have an effect on your business' tax situation.