Press Releases
Farm Credit East Cares Donates $100,000 to Organizations Providing Flood Relief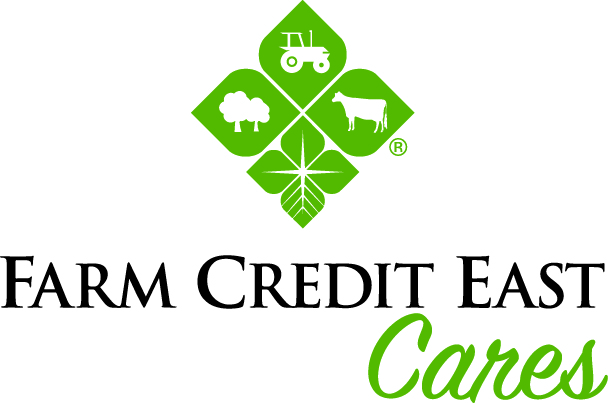 ENFIELD, CONN. — The Farm Credit East Cares Community Fund announced today it will donate $100,000 to organizations assisting producers recovering from July's heavy rains and devastating flooding. Recipients of these funds include the Vermont Community Foundation and the Massachusetts Farm Resiliency Fund.
"Coming together to help those in need is the guiding philosophy of Farm Credit East Cares," said Craig Pollock, senior vice president and coordinator of Farm Credit East Cares. "That's why in addition to our own flood relief efforts, we're pleased to support other organizations like the Vermont Community Foundation and the Massachusetts Farm Resiliency Fund that are assisting the agricultural community in their recovery efforts."
The Vermont Community Foundation began taking applications for the second phase of its flood relief assistance this week. The Farm Disaster Relief Grant Applications are being accepted through September 6. Learn more at vermontcf.org/farmgrants. Information about the Vermont Flood Disaster Relief Fund can be found at vtfloodresponse.org.
The Massachusetts Farm Resiliency Fund is working with the United Way of Central Massachusetts to administer support to Commonwealth farmers and their families impacted by natural disasters. Applications are being accepted until August 25. Learn more at unitedwaycm.org/farmfund.
These contributions are part of Farm Credit East's flood relief efforts announced in July, which include $500 direct payments to producers impacted by the July 2023 flooding in Farm Credit East's eight state territory. Farm Credit East Cares will continue to accept applications through September 15. This financial assistance is not limited to Farm Credit East customers and is not intended to replace equipment, infrastructure, or business losses, but instead to cover personal losses and other expenses. Learn more at FarmCreditEast.com/floodrelief.
Farm Credit East Cares was established following the devastation of Hurricane Irene in 2011. Since inception, this employee-led charitable fund has distributed more than $1 million in direct assistance to farm families and charitable organizations. This specific effort to support producers impacted by recent flooding includes contributions from CoBank, Farm Credit East's funding bank, and Farmer Mac. The Center for an Agricultural Economy is administering the program.
Farm Credit East members and Crop Growers crop insurance customers impacted by the flood should reach out to discuss their individual situation with their representative. Farm Credit East is committed to working with borrowers impacted by the flooding on a case-by-case basis to find the best solution.
###