Newsroom
Stay up to date on the latest Farm Credit East news. Also, enjoy the latest edition of our Financial Partner magazine
All Releases
The search results are displayed
Press Releases
Farm Credit Awards Efforts to Develop and Promote Northeast Agriculture
The Farm Credit Northeast AgEnhancement Program, a joint effort of Farm Credit East and CoBank, recently provided $50,000 in grant funding to 12 organizations to assist their efforts to support young and beginning farmer initiatives, encourage youth leadership development, promote diversity equity and inclusion, and advance northeast agriculture, forestry and commercial fishing.
October 24, 2022
Press Releases
Farm Credit East Provides Scholarships to Future Agriculture Leaders
Farm Credit East has awarded six scholarships to students involved in The National Future Farmers of America (FFA) Organization to support their Supervised Agricultural Experience (SAE). The scholarship recipients had strong projects and expressed a clear understanding of their projects' impacts on their future careers in agriculturally related fields.
October 18, 2022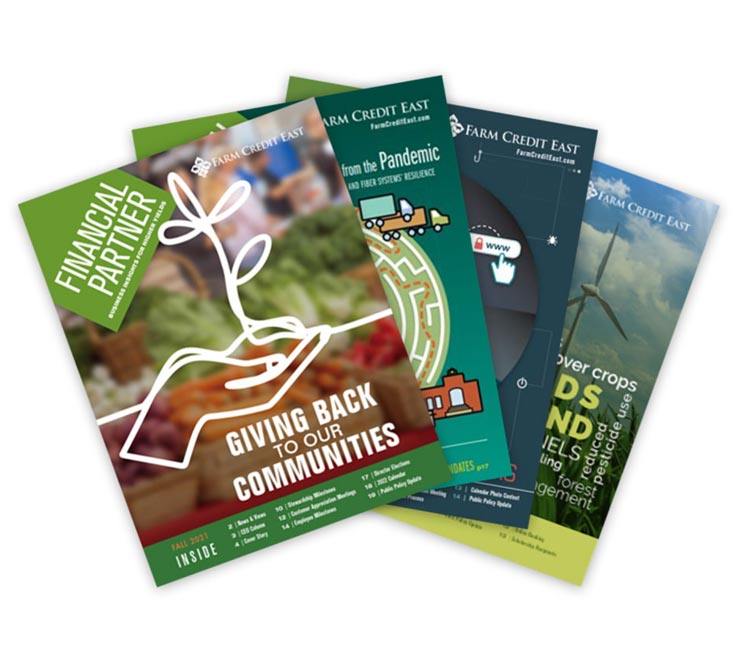 Financial Partner Magazine
Our Financial Partner magazine provides business insights and cooperative updates for customers, employees and friends of Farm Credit East.