Newsroom
Stay up to date on the latest Farm Credit East news. Also, enjoy the latest edition of our Financial Partner magazine
All Releases
The search results are displayed
Press Releases
Reminder: Perennial Crop Sales Closing
The deadline to insure Northeast perennial crops for the 2022 crop year is November 20, 2021. Insurable perennial crops include apples, peaches, grapes, cranberries, blueberries, pears and cherries. Coverage availability varies by county, so please view the crop fact sheets available at CropGrowers.com.
October 20, 2021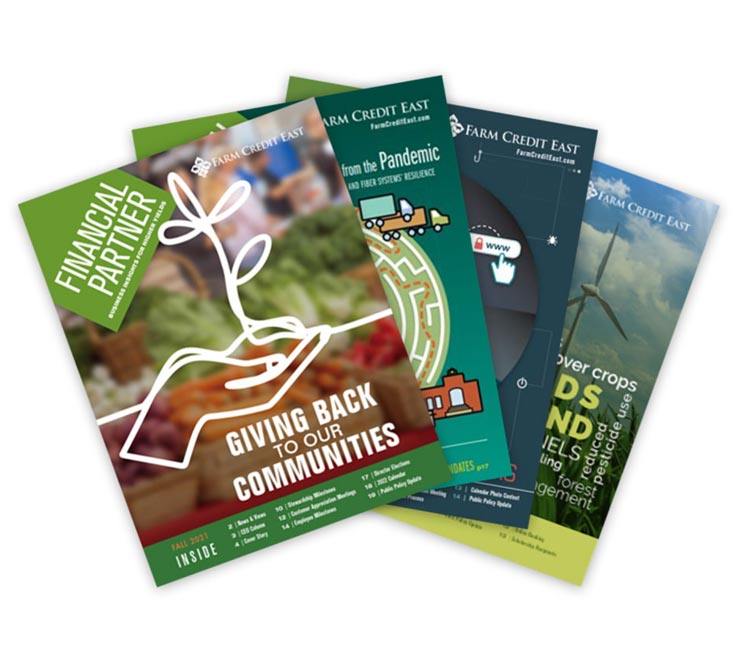 Financial Partner Magazine
Our Financial Partner magazine provides business insights and cooperative updates for customers, employees and friends of Farm Credit East.