Newsroom
Stay up to date on the latest Farm Credit East news. Also, enjoy the latest edition of our Financial Partner magazine
All Releases
The search results are displayed
Press Releases
Farm Credit East Hosts New York Dairy OSHA Webinar
The Occupational Safety and Health Administration (OSHA) has shared that the Dairy Local Emphasis Program (LEP) will be a priority area in 2021. To share important updates for farms, OSHA presented a free webinar hosted by Farm Credit East and sponsored by the Northeast Dairy Producers Association on February 9, 2021.
February 09, 2021
Press Releases
Nominations Deadline Extended for Farm Credit East's Lipinski Rural Initiatives Award
Last fall, Farm Credit East announced the opening of nominations for its newly created Lipinski Rural Initiatives Award. In honor of former CEO Bill Lipinski, the Lipinski Rural Initiatives Award aims to recognize innovative and transformational efforts to revitalize Northeast rural communities. The nomination deadline for this inaugural award has been extended to February 15, 2021.
January 29, 2021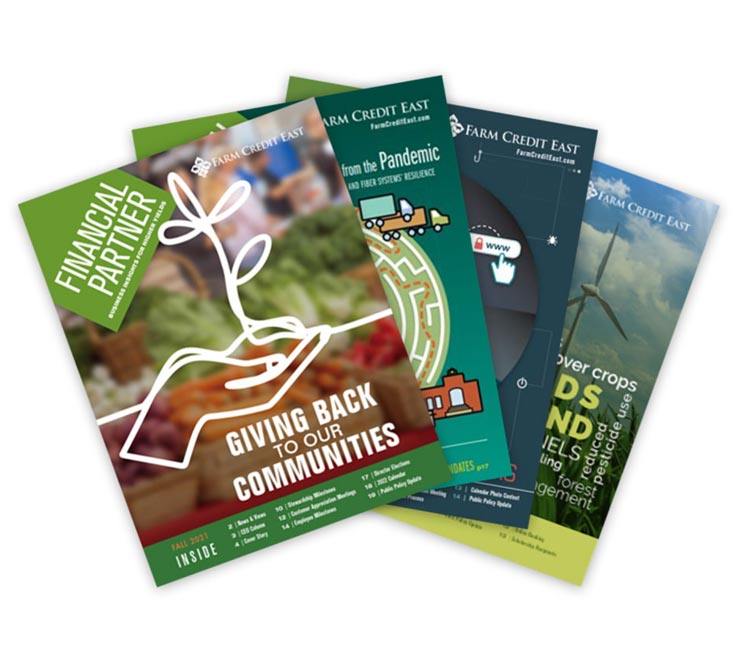 Financial Partner Magazine
Our Financial Partner magazine provides business insights and cooperative updates for customers, employees and friends of Farm Credit East.