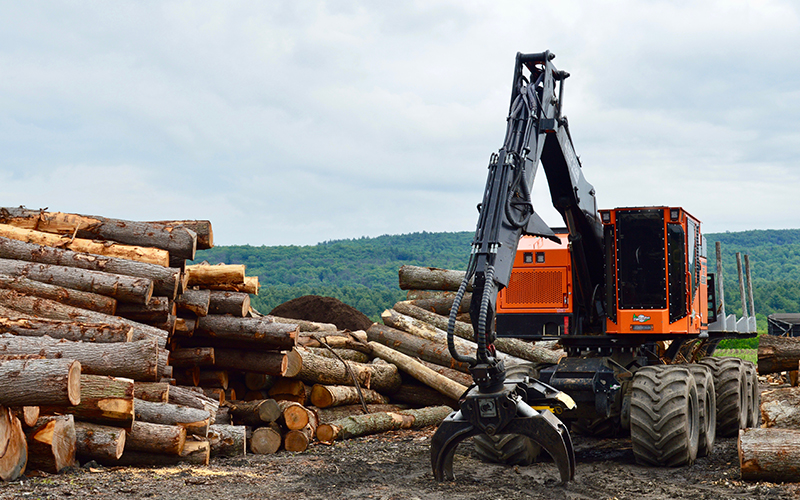 The timber and forest products industries did not fare too badly during the COVID-19 pandemic, however production pivoted drastically in many areas due to shutdowns and restrictions.
Lumber
New home construction and remodeling demand was stronger than expected for most of 2020. Despite a 30-day decline in prices that bottomed at $600/MBF in October, East Coast random length Spruce/Fir 2x4 prices climbed back to $1,000/MBF by mid-December. Demand is anticipated to stay strong throughout 2021 as a result of housing stocks that have been underbuilt since the 2008 financial crisis and low long-term interest rates.
Hardwood markets continue to struggle somewhat, impacted by declines in both domestic and international demand, as well as the emergence of new, substitute engineered wood products. This segment of the lumber market continues to be the most challenged from a profit standpoint and it is expected that many hardwood mills will face challenges with profitability in 2021.
Pulp and Paper
There is little change in overall pulp and paper markets, with free sheet, super calendar and newsprint remaining under pressure and declining, while tissue, container board and packaging have been returning positive margins.
Logging
It was a difficult year for many contractors as a result of the reduced capacity of some low-grade markets, which take the bulk of the timber harvest.
For an in-depth summary and outlook for the timber and forest products industries in 2021, check out this article by Paul Jannke of Forest Economic Advisors, featured in our 2021 Insights & Perspectives report, or click here for a recording of the 2021 Lumber Market Outlook webinar, presented on March 16.
Meet the Authors
Connect with and discover our Today's Harvest blog authors and their broad range of financial and northeast agricultural expertise.