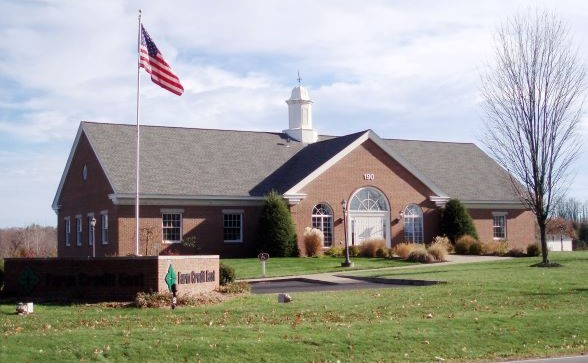 I spent this past summer interning in the Claverack, N.Y., branch office and I could not imagine a better experience than the one offered by Farm Credit East.
The internship provided an inside look at the inner workings of Farm Credit East, as well as the region's agriculture as a whole. I was able to visit a variety of farms, including grain farms, dairies, orchards, greenhouses, equine operations, vegetable farms and even an oyster fishery. The farm visits displayed the great relationships staff members have with the owners and operators they service. I quickly observed that Farm Credit East is an essential asset to ag businesses, providing them loans, leases and financial services so they can continue to feed the world.
When we weren't enjoying farm visits, we spent time completing several meaningful projects for Farm Credit East. All the interns worked on a credit analyst hub project for the first two weeks of the internship. After that I worked on testing a program called Farm Market iD, also known as Farm Focus.
Farm Focus allows one to navigate a database of crop and livestock data. You can find data on farms in your area by filtering by demographics, such as gross farm income, total acres and agricultural commodity. Following my "test drive" of the program, I made a presentation on my findings and whether I thought the program could be useful to Farm Credit East going forward. It was a pleasure to work on interesting and impactful projects during the internship.
Also during my experience, a group of interns traveled to Jersey City, N.J., where we visited the Federal Farm Credit Banks Funding Corporation. The following day, we went on farm tours in the Flemington, N.J., branch office territory. The trip was a great experience, exposing the interns to different areas of the business and agriculture in other parts of their service area.
I appreciated that Farm Credit really tailored the internship experience to my interests. I was primarily interested in crop insurance, so I interned with Crop Growers, Farm Credit East's crop insurance segment of the business. This allowed me to shadow two crop insurance agents during my summer experience. They walked me through the basics of crop insurance, and I got to see them work with their customers. However, I also got to shadow nearly every role in the branch, including loan officers, the appraiser, the branch manager and the records team, to learn more about the full suite of products Farm Credit East offers.
Farm Credit East really uses the internship as a learning experience and as a tool to highlight the organization. The internship offers hands-on experience relevant to your interests and an in-depth look into the organization. Farm Credit East is much more than a cooperative; the opportunities within this organization are endless and the internship experience displayed the numerous career options offered.
---
The internship program is offered to college juniors each summer. During the experience, students have an inside look into Farm Credit East and shadow employees in various roles to learn about different career opportunities. Interns are recruited from college campuses across the Northeast. For more information on the Farm Credit East internship program, visit our Student Opportunities page.
Meet the Authors
Connect with and discover our Today's Harvest blog authors and their broad range of financial and northeast agricultural expertise.