Tax Talks
Celebrating 50 Years of Providing High Value Financials Services to Northeast Agriculture
By: Dario Arezzo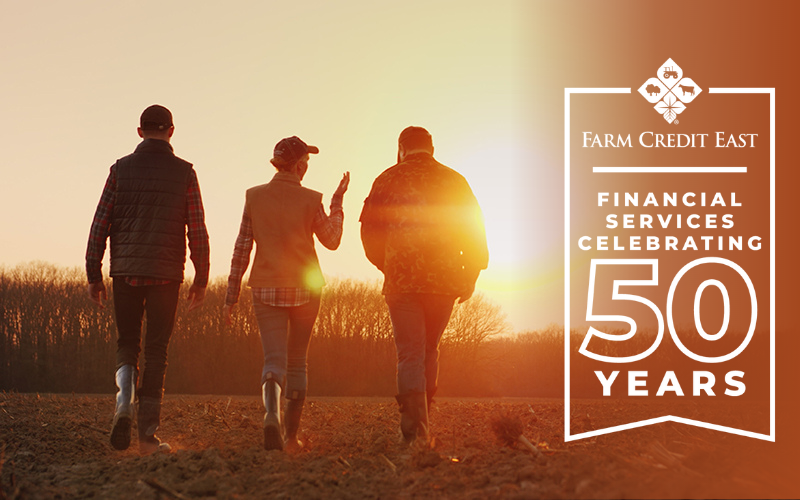 Farm Credit East is proud to be the Northeast's premier financial services provider, serving the needs of over 18,000 producers involved in farming, fishing, forestry and agribusinesses.
2023 marks the 50th anniversary of Farm Credit East's financial services offerings, which includes our tax preparation services. These services are a key part of the cooperative's value proposition and bring tremendous value to the users of those services. In fact, the success of our customers allowed Farm Credit East to distribute a record $117 million in patronage dividends to eligible customer-owners based on 2022 earnings.
Beginning March 20, Farm Credit East tax clients will begin receiving a very brief survey upon the completion of their tax return asking how we did. This email isn't spam, but simply another way for our valued customers to share your cooperative voice in letting us know how we're doing.
Our commitment to Northeast producers today is the same as it was when we embarked on this financial services journey 50 years ago: To provide the highest value service offerings to our members, and this survey is another way to ensure we are delivering on that commitment.
---
Questions about the survey, contact your local Financial Services Specialist.
Meet the Authors
Connect with and discover our Today's Harvest blog authors and their broad range of financial and northeast agricultural expertise.