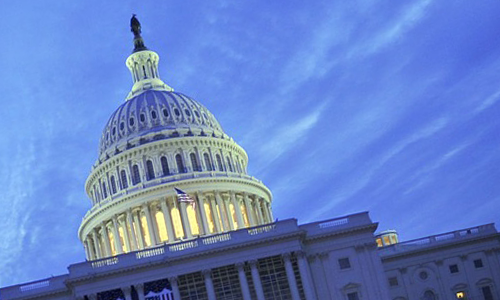 Sworn in amid the ongoing worldwide pandemic and followed by an attack on the Capitol days later, the 117th Congress began its work during a turbulent time in our nation. While their current priority is working with a new administration on additional pandemic relief, a key question for Farm Credit East members is how the new Congress will address the issues facing Northeast agriculture, forest products and commercial fishing.
Northeast Delegation
The November elections brought few changes to the Northeast Congressional delegation. In Farm Credit East's territory, there are no new senators and only seven new representatives. All five senators on the ballot, Cory Booker (NJ), Ed Markey (MA), Jack Reed (RI), Jeanne Shaheen (NH) and Susan Collins (ME), won their races.
In the House, of the 60 members in the delegation, 53 served in the 116th Congress, with six new members and one returning member. Only two incumbents were defeated in the general election.
Five of the new members are from downstate New York with three, Andrew Garbarino (NY-2), Ritchie
Torres (NY-15) and Mondaire Jones (NY-17), replacing retiring members. Also joining the delegation are Jamal Bowman (NY-16), who defeated Eliot Engel in a primary, and Nicole Malliotakis (NY-11), who defeated Max Rose in the general election. Jake Auchincloss (MA-4) is another newcomer replacing Joseph Kennedy who lost the Senate primary to Markey. The last of the seven is a returning member Claudia Tenney (NY-22), who beat incumbent and agriculture committee member Anthony Brindisi by 109 votes.
Agriculture Committees
While there weren't many changes in the Northeast delegation, the leaders of the House and Senate agriculture committees have turned over.
In the House, former Chairman Collin Peterson (MN) lost reelection, so David Scott (GA) becomes the first African American Agriculture Committee Chair. With the retirement of Mike Conaway (TX), Glenn "G.T." Thompson (PA) becomes the ranking member.
As shown on the maps of Congressional agriculture committee members, there continues to be a strong contingent of Northeast members. In the House, Democrats Jim McGovern (MA-2), Chellie Pingree (ME-1), Jahana Hayes (CT-5), Antonio Delgado (NY-19), Sean Maloney (NY-18) and Republican Chris Jacobs (NY-27) all return to the committee this Congress. Representative Ann Kuster (NH-2) rejoins the panel after not serving in the previous session. Chairman Scott named Delgado chairman of the Commodity Exchanges, Energy and Credit Subcommittee and Hayes as chair of the Nutrition, Oversight and Department Operations Subcommittee.
With the Democrats taking control of the Senate, Debbie Stabenow (MI) moves from ranking member to chair of the Senate Committee on Agriculture, Nutrition and Forestry, with Senator John Boozman (AR) becoming ranking member. Senator Kirsten Gillibrand (NY) continues to serve on the committee and Senator Corey Booker (NJ) has become the third Northeast member joining Gillibrand and Patrick Leahy (VT).
Biden Administration
President Biden nominated and the Senate approved Tom Vilsack for Secretary of Agriculture. Vilsack served in that role for all eight years of the Obama Administration. Another key appointment is Alejandro Mayorkas who has been confirmed as Secretary of the Department of Homeland Security, which oversees immigration enforcement. Both appointments have been generally well received in the agriculture community.
President Biden will also appoint two members to the three-member board of the Farm Credit Administration, Farm Credit East's regulator. Those nominations aren't expected until later in the year.
Key Issues
President Biden's approach to immigration has many who have worked on agricultural labor issues optimistic about a path forward. In March, the bipartisan Farm Workforce Modernization Act (HR 1603), passed the House. The bill would expand the H-2A visa program so it could be used by year-round employers. It now goes to the Senate for consideration. Farm Credit East will continue to work with the agricultural labor coalitions it's part of to advocate for access to a reliable source of legal workers for Northeast producers.
Two other issues prominent in agriculture committee deliberations are climate change and diversity and inclusion. Chairman Scott's first full committee hearing in February was on climate change. The committee also held a hearing on the state of black farmers in the U.S. in March. Senate Agriculture Committee Chair Stabenow has also promised to take up both issues. Her committee held a hearing on climate change and agriculture in March.
Farm Credit East is prepared to tell the story of our diversity and inclusion outreach and our members' efforts to be good stewards of the environment. We currently have a survey open to collect stories about our members' efforts. There is more to be done in both areas and several Association initiatives are underway to enhance our efforts.
As with any new Congress, it's essential to tell policymakers the important contributions agriculture, forest products and commercial fishing make to our rural communities. Though there has been little turnover in the Northeast delegation, with so many pressing issues facing the new Congress, engaging members of Congress is critical to make sure Farm Credit East's members' concerns are heard during these turbulent times.
Meet the Authors
Connect with and discover our Today's Harvest blog authors and their broad range of financial and northeast agricultural expertise.