Ag Economy
Lessons from the Pandemic: Northeast Dairy Resilience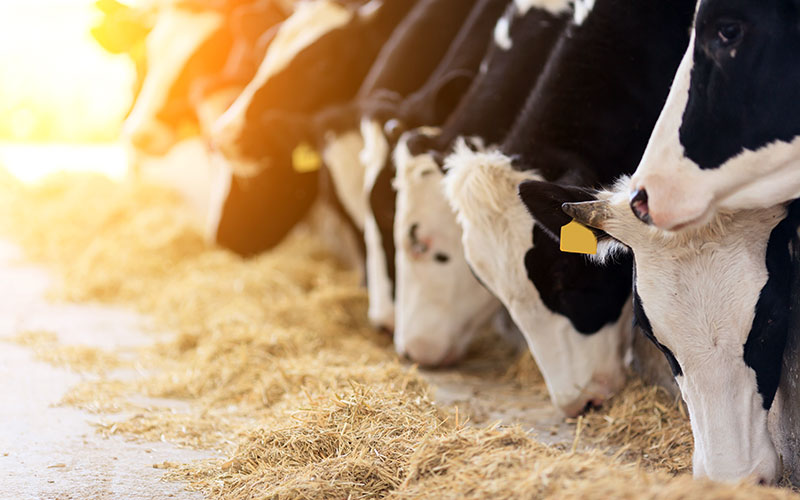 In honor of National Dairy Month, this installment in our Lessons from the Pandemic series highlights the tremendous resilience of the Northeast diary industry during the coronavirus pandemic.
Given the perishability of milk, and foodservice and institutional markets being such a large part of the industry's consumption, dairy was one of the first commodities to feel the pandemic's impact.
In the pandemic's first week, milk was diverted from plants manufacturing products like cheese, butter and yogurt to fluid bottling plants. Once that pipeline was full and some manufacturing plants lost customers, many plants couldn't take as much milk and it had to be dumped. The Federal Milk Marketing Order reported that 349 million pounds were dumped, and 131 million of those pounds were in the Northeast, which equates to about 5% of the milk produced in April. While the region dumped
the highest quantity of milk, it was a relatively small percentage of the total milk produced during that time.
To combat this disparity, some dairy cooperatives instituted supply management plans. As Catherine de Ronde, vice president of economics and legislative affairs at Agri-Mark noted, "Northeast farmers are really good at making milk, so these types of supply management plans have become the norm in our region." Agri-Mark had launched its new supply management plan in January 2020 but had to accelerate plans when the pandemic hit.
Adjustments included cuts to production and penalties for those who overproduced. As the pandemic continued, Agri-Mark continued to adjust this management plan month-to-month, keeping production limits about the same but monitoring and adjusting penalties as appropriate.
"We were fortunate in that our portfolio is heavily focused on retail," said Catherine. Agri-Mark had the infrastructure in place to adjust its product mix to meet changed consumer demand, including more interest in bulk and legacy products and less demand for convenience, specialty and flavored products.
"Other cooperatives and processors who primarily serve the foodservice markets had a much larger challenge because you can't quickly switch processing from foodservice to retail," continued Catherine.
Government programs, such as the Farmers to Families Food Box program, had a tremendous impact for
farmers and markets. "The government programs helped to improve market prices," said Catherine. "However, they did cause volatility."
Catherine notes the biggest lesson learned during the pandemic is the importance of connecting
the dots between farmers and their cooperatives. "Everyone was working in sync, which allowed us
to get through this together," she said.
As we look to the future, Catherine anticipates supply management programs to continue in the Northeast. "We have limited capacity in our region, and COVID-19 only reinforced our need to manage supply." But she hopes to slowly transition back to a managed growth plan, which was the original plan launched in January 2020.
For more insight into the outlook for the dairy industry, view our 2021 U.S. Dairy Situation and Outlook.
To view the first article in the Lessons from the Pandemic series covering the animal protein sector, click here.
Meet the Authors
Connect with and discover our Today's Harvest blog authors and their broad range of financial and northeast agricultural expertise.