Ag Economy
Lessons from the Pandemic: Northeast Fiber System's Resilience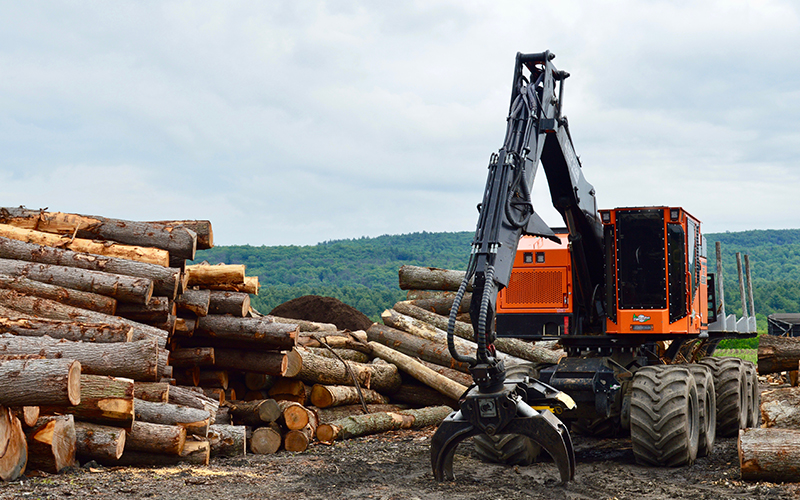 Our Lessons from the Pandemic series now shifts from the impact on the food system to the impact the coronavirus had on the Northeast's fiber system. The timber industry reacted quickly to the pandemic, promptly curtailing production, but soon found demand for many wood products would actually increase.
The timber industry experienced headwinds at the start of the pandemic as offices switched to remote work and construction shut down. However, more time spent at home caused increased demand for tissue and hygienic products, and heightened e-commerce elevated paperboard and packaging consumption, according to a report from Paul Jannke, Forest Economic Advisors. These trends are expected to continue long past the pandemic.
By summer, softwood lumber demand surged following an increased desire for home improvement projects and construction being deemed essential. However, as demand increased, mills were hesitant to ramp up production. That, coupled with COVID-19 worker restraints, led to a decline in inventory, resulting in increased prices. As mills increase production to meet demand, it is expected prices will return to normal levels by 2022.
It's hard to say the long-term impact. Housing stocks are still low in many parts of the country, and there are some geographic shifts occurring as people leave more densely populated urban areas.
For more insight into the outlook for the forest products sector, view our 2021 Northeast Forest Products Outlook. We also hosted a webinar with Paul Jannke of Forest Economic Advisors in March. View the recording here.
To view the first two articles in the Lessons from the Pandemic series, click the following links:
Lessons from the Pandemic: Animal Protein Sector's Resilience
Meet the Authors
Connect with and discover our Today's Harvest blog authors and their broad range of financial and northeast agricultural expertise.