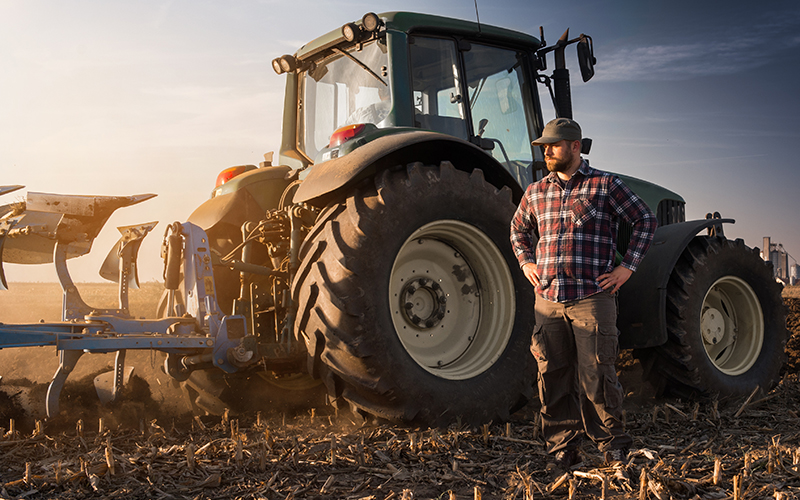 Since 1840, The USDA Census of Agriculture has been the only complete count of U.S. farms and ranches and the people who operate them.
Even small plots of land
—
whether rural or urban — growing fruit, vegetables or some food animals count if $1,000 or more of such products were raised and sold, or normally would have been sold, during the Census year. The Census of Agriculture, taken only once every five years, looks at land use and ownership, operator characteristics, production practices, income and expenditures
The Ag Census is used to determine policies that affect farmers across the country, including here in the Northeast. Ag Census data is used for marketing, research, determining funding, allocating disaster assistance and much more. Farm Credit East's Knowledge Exchange program uses Ag Census data extensively in our economic research and analysis. This data is also important in Farm Credit East's work with policymakers in order to show the importance and economic impact of agriculture in our region.
As mandated by federal law, Ag Census individual responses are completely confidential and are not shared with any other agency or organization.
So if you own or operate a farm that normally sells $1,000 or more of produce annually, this is your opportunity to make sure your operation is counted by responding to your NASS survey, or
clicking here
to sign up! The deadline to sign up is June 30, 2022.
Whether your farm is large or small, urban or rural, new or multi-generational, it's important to the long-term viability of agriculture in our region.
Meet the Authors
Connect with and discover our Today's Harvest blog authors and their broad range of financial and northeast agricultural expertise.