Press Releases
Farm Credit East Releases Report Analyzing Challenges in Northeast Milk Transportation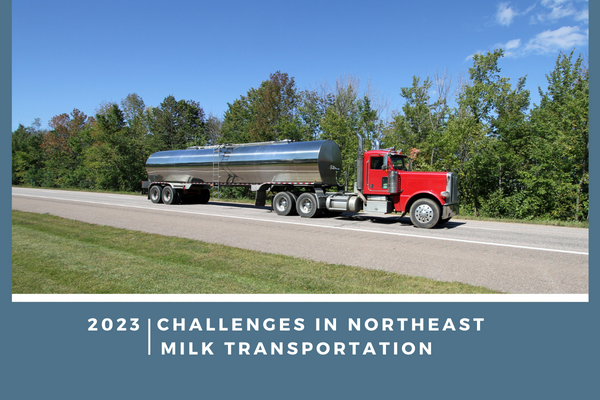 Enfield, Conn. — Challenges in milk marketing are not new. In fact, a 1943 report on milk transportation problems identified many of the same problems the industry faces today –from lack of personnel to low volume routes. Farm Credit East Knowledge Exchange recently took a fresh look at milk transportation, specifically in the Northeast U.S., and released its findings in a new report titled, "Challenges in Northeast Milk Transportation."
"While a great deal has changed in dairy production and marketing over the past 80 years ago, many of the issues facing the industry remain the same," commented Chris Laughton, Farm Credit East Director of Knowledge Exchange and author of the report.
The Farm Credit East report identified key challenges facing milk haulers to be driver shortages and aging demographics; regulation barriers; equipment supply-chain issues; logistical challenges at milk plants; infrastructure limitations at farm facilities; and inadequate transportation infrastructure investment.
"The logistics of getting milk from the farm to the plant are complex, expensive and fraught with challenges, but they are a key component of the dairy industry," continued Laughton. To begin to solve for the problems identified, Farm Credit East recommends public and private investment along with streamlined regulations across state lines.
To view the report, titled Challenges in Northeast Milk Transportation, visit FarmCreditEast.com, or contact Chris Laughton at (800) 562-2235 or Chris.Laughton@farmcrediteast.com for more information.
###