Newsroom
Stay up to date on the latest Farm Credit East news. Also, enjoy the latest edition of our Financial Partner magazine
All Releases
The search results are displayed
Press Releases
Farm Credit East Presents 2022 Green Industry Economic Outlook
2021 was a remarkable year for the nursery, sod and greenhouse industries. After initial disruptions due to the COVID-19 pandemic, customer demand for lawn and garden products surged, and sales were generally up overall for the green industry. Dr. Charlie Hall, of Texas A&M University, gave an overview of the Green Industry outlook for 2022.
February 16, 2022
Press Releases
Farm Credit East Presented Northeast Forest Products Industry Outlook
Farm Credit East recently hosted a discussion of lumber markets, pulpwood and biomass, as well as the health of the forest industry supply chain going into 2022. Eric Kingsley, a forest industry consultant with Innovative Natural Resource Solutions LLC, presented his data and perspective on the region's forest products markets and potential impacts on the economy.
January 20, 2022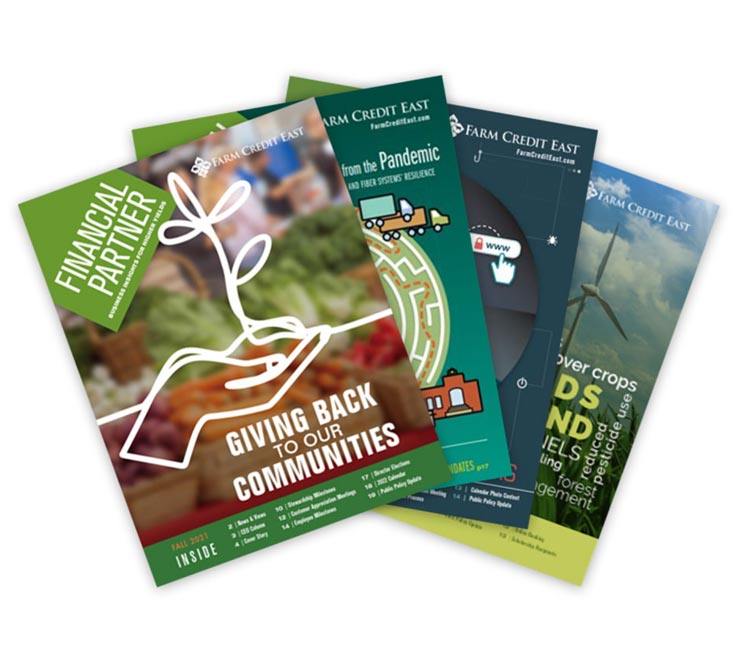 Financial Partner Magazine
Our Financial Partner magazine provides business insights and cooperative updates for customers, employees and friends of Farm Credit East.