Newsroom
Stay up to date on the latest Farm Credit East news. Also, enjoy the latest edition of our Financial Partner magazine
All Releases
The search results are displayed
Press Releases
Merger of Farm Credit East and Yankee Farm Credit Brings New Opportunities
Farm Credit East is pleased to announce the merger of Farm Credit East and Yankee Farm Credit, effective January 1, 2022. The merger received final regulatory approval following stockholder votes of both organizations overwhelmingly in favor of the merger. The merged association will operate under the legal name of Farm Credit East, ACA, and leadership of CEO Mike Reynolds.
January 03, 2022
Press Releases
Take Charge of your Ag Business Management Skills in the New Year
A successful manager is required to master many aspects of their agricultural business. To help the next generation develop the necessary business and financial skills, Farm Credit East is currently seeking interested up-and-coming leaders to attend its virtual GenerationNext seminar series. Sessions begin January 19.
December 27, 2021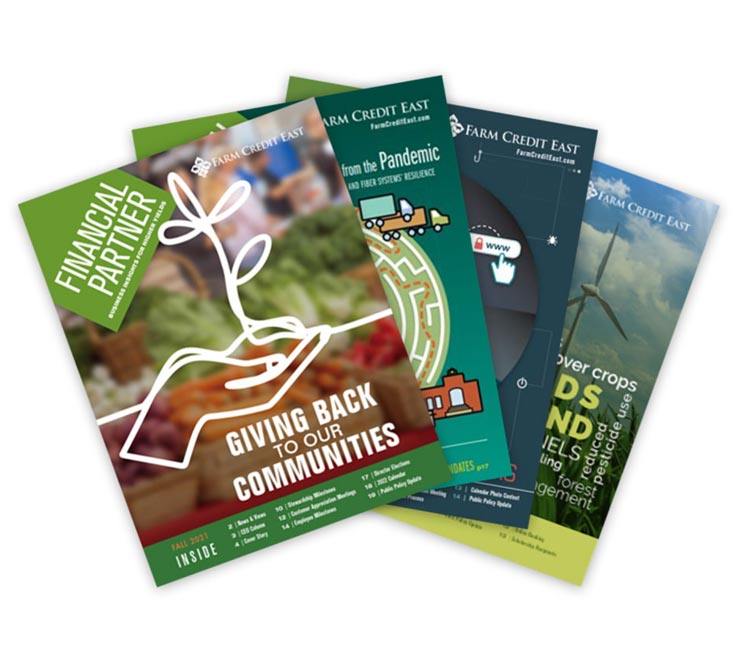 Financial Partner Magazine
Our Financial Partner magazine provides business insights and cooperative updates for customers, employees and friends of Farm Credit East.