Newsroom
Stay up to date on the latest Farm Credit East news. Also, enjoy the latest edition of our Financial Partner magazine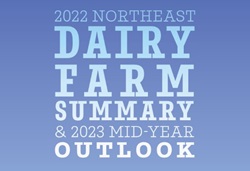 2022 Dairy Farm Summary and 2023 Mid-Year Outlook
The most comprehensive economic analysis of the region's dairy industry along with mid-year outlooks from four prominent dairy economists.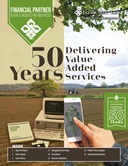 Summer Financial Partner
Read the latest issue of Financial Partner, recognizing 50 years of Farm Credit East financial services.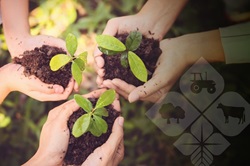 Cooperative Update
Read the latest from CEO Mike Reynolds on how Farm Credit East is evolving its business to serve customers into the future.
All Releases
The search results are displayed
Press Releases
Farm Credit East Presents 2023 Dairy Outlook Webinar
2022 was a good year for milk prices, but forecasts call for lower milk prices, and higher input costs this year. What will 2023 bring for the industry? Join Farm Credit East and Cornell University's Dr. Chris Wolf for Farm Credit East's annual dairy outlook webinar on Friday, February 17 from 12:00 noon-1pm. This webinar is free to attend for all interested dairy producers.
February 08, 2023
Press Releases
Farm Credit Awards Efforts to Develop and Promote Northeast Agriculture
The Farm Credit Northeast AgEnhancement Program, a joint effort of Farm Credit East and CoBank, recently provided $65,000 in grant funding to 17 organizations to assist their efforts to support young and beginning farmer initiatives, encourage youth leadership development, promote diversity equity and inclusion, and advance northeast agriculture, forestry and commercial fishing. Submissions for the next round of grant funding are due by April 1.
January 29, 2023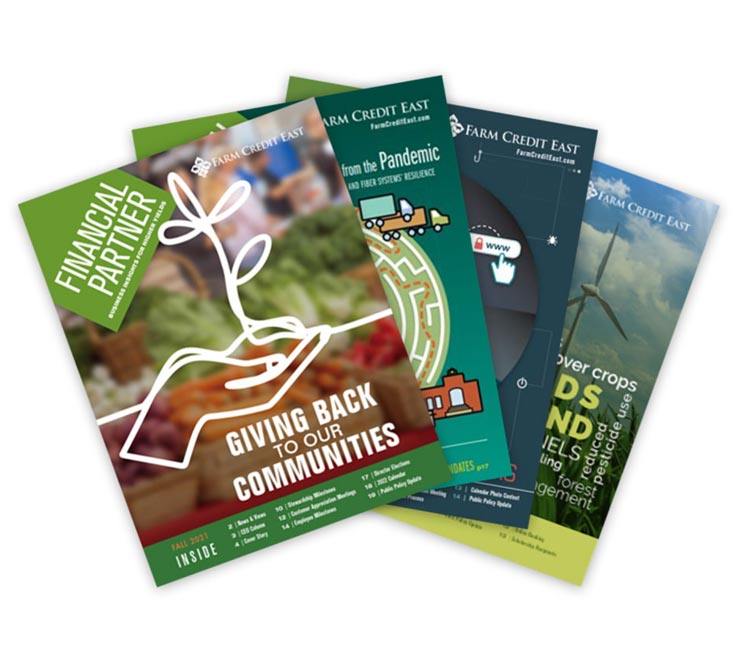 Financial Partner Magazine
Our Financial Partner magazine provides business insights and cooperative updates for customers, employees and friends of Farm Credit East.