Newsroom
Stay up to date on the latest Farm Credit East news. Also, enjoy the latest edition of our Financial Partner magazine
All Releases
The search results are displayed
Press Releases
Webinar: Tax Incentives for New York Farm Employers
The 2022-23 New York State Budget included three significant tax credits that could be applicable to many farmers in New York. Join Farm Credit East, the New York Departments of Agriculture and Markets and Taxation and Finance, and Cornell Agricultural Workforce Development on Tuesday, June 21, at 11 a.m. for an informative webinar on these tax credits.
June 02, 2022
Press Releases
Farm Credit East Presents Teen Employment Webinar
Many farms hire minors to work after school or in the summer. There are certain rules that apply when employing minors. Join Farm Credit East on Wednesday, May 25, at 12 p.m. for a webinar with Michael Harrington of FordHarrison LLP, a law firm focused on human resources.
May 17, 2022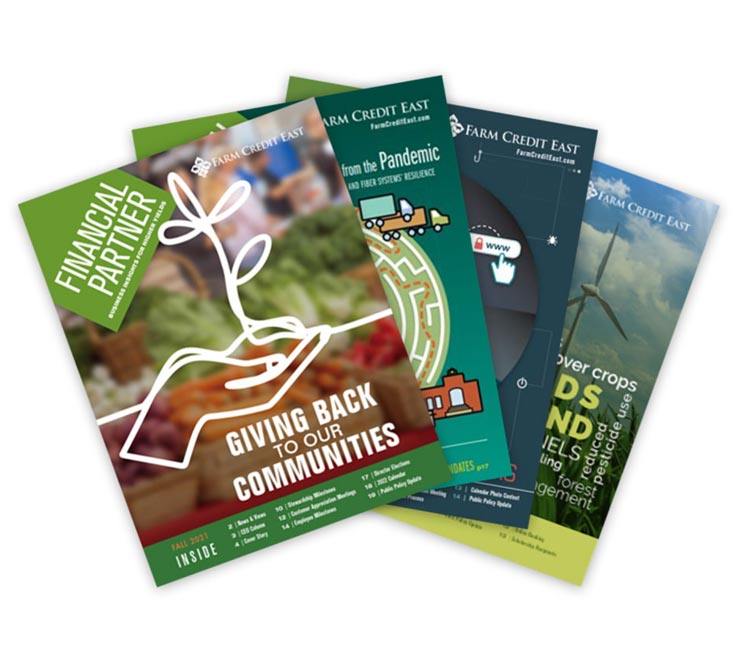 Financial Partner Magazine
Our Financial Partner magazine provides business insights and cooperative updates for customers, employees and friends of Farm Credit East.