Newsroom
Stay up to date on the latest Farm Credit East news. Also, enjoy the latest edition of our Financial Partner magazine
All Releases
The search results are displayed
Press Releases
Farm Credit East Scholarship Application Open
Farm Credit East is currently accepting scholarship applications from high school seniors and college students with career aspirations in agriculture, commercial fishing and the forest products industries from across the association's eight-state territory. Applications are due by April 1.


March 23, 2022
Press Releases
Farm Credit System Reports Net Income of $6.8 Billion for 2021
The Farm Credit System today reported combined net income of $6.8 billion for the year ended December 31, 2021, as compared with $6.0 billion for the prior year. The System's combined net income was relatively unchanged at $1.6 billion for the fourth quarter of 2021, as compared with the fourth quarter of 2020.
February 23, 2022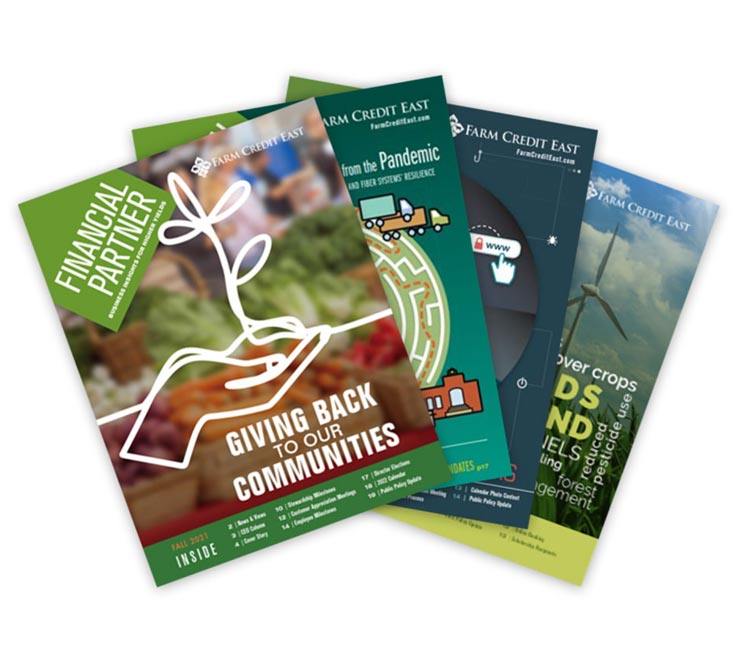 Financial Partner Magazine
Our Financial Partner magazine provides business insights and cooperative updates for customers, employees and friends of Farm Credit East.