Newsroom
Stay up to date on the latest Farm Credit East news. Also, enjoy the latest edition of our Financial Partner magazine
Latest News
Press Releases
Farm Credit Awards $100,000 to Develop and Promote Northeast Agriculture
The Farm Credit Northeast AgEnhancement Program, a joint effort of Farm Credit East and CoBank, recently provided $100,000 in grant funding to 22 organizations to assist their efforts to support young and beginning farmer initiatives, encourage youth leadership development, promote diversity equity and inclusion, and advance northeast agriculture, forestry and commercial fishing.
May 18, 2023
All Releases
The search results are displayed
Press Releases
Farm Credit East Hosts New York Dairy OSHA Webinar
The Occupational Safety and Health Administration (OSHA) is sharing important updates for New York dairy farms in a free webinar hosted by Farm Credit East and sponsored by the Northeast Dairy Producers Association on Wednesday, March 22 at 12 noon EDT.
March 17, 2023
Press Releases
Farm Credit East Pays $117 Million in Patronage Dividends
Farm Credit East, ACA, the Northeast's largest agricultural lending cooperative, announced its distribution of a record $117 million in cash patronage dividends to 12,250 farm, fishing and forestry business owners and operators across the Northeast. On average, eligible customers received a 1.25% reduction in their effective interest rate as a result of this patronage distribution.
March 08, 2023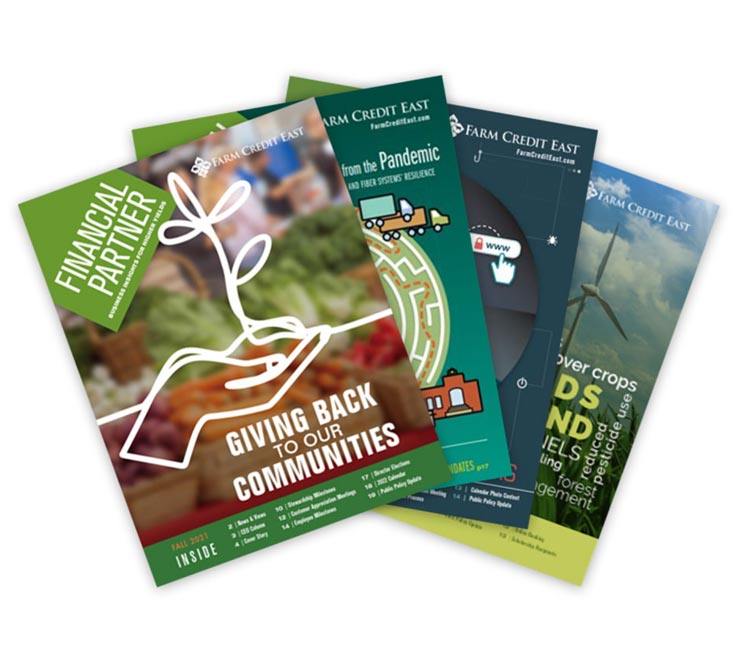 Financial Partner Magazine
Our Financial Partner magazine provides business insights and cooperative updates for customers, employees and friends of Farm Credit East.