Newsroom
Stay up to date on the latest Farm Credit East news. Also, enjoy the latest edition of our Financial Partner magazine
Latest News
Press Releases
Farm Credit Awards Efforts to Develop and Promote Northeast Agriculture
The Farm Credit Northeast AgEnhancement Program, a joint effort of Farm Credit East and CoBank, recently provided $65,000 in grant funding to 17 organizations to assist their efforts to support young and beginning farmer initiatives, encourage youth leadership development, promote diversity equity and inclusion, and advance northeast agriculture, forestry and commercial fishing. Submissions for the next round of grant funding are due by April 1.
January 30, 2023
All Releases
The search results are displayed
Press Releases
Webinar: Tax Incentives for New York Farm Employers
The 2022-23 New York State Budget included three significant tax credits that could be applicable to many farmers in New York. Join Farm Credit East, the New York Departments of Agriculture and Markets and Taxation and Finance, and Cornell Agricultural Workforce Development on Tuesday, June 21, at 11 a.m. for an informative webinar on these tax credits.
June 02, 2022
Press Releases
Farm Finance for Beginning and Part-time Farmers
Are you interested in starting a farm? Or, do you already have a farm and would like to learn more about managing it profitably or obtaining credit? Farm Credit East and the Worcester County Conservation District recently offered a free webinar that dove into farm finance for beginning and part-time farmers.
January 18, 2022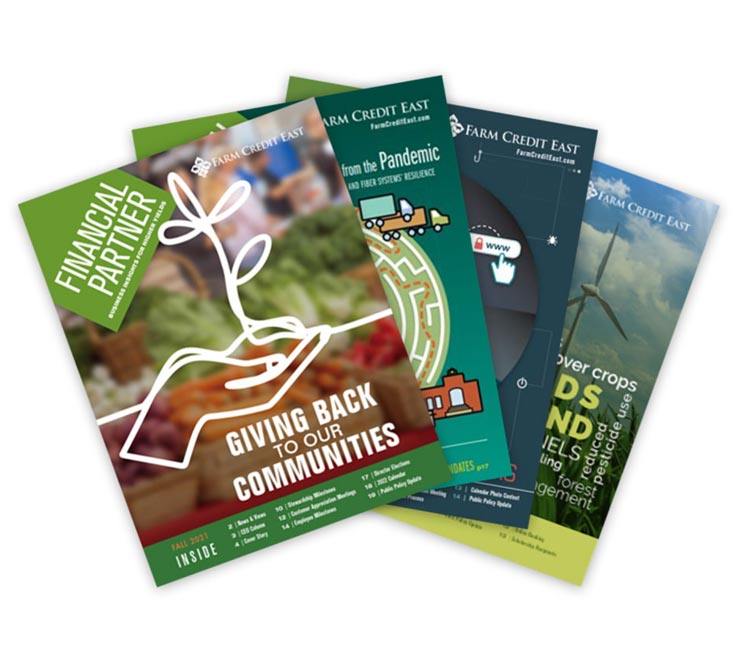 Financial Partner Magazine
Our Financial Partner magazine provides business insights and cooperative updates for customers, employees and friends of Farm Credit East.