Newsroom
Stay up to date on the latest Farm Credit East news. Also, enjoy the latest edition of our Financial Partner magazine
All Releases
The search results are displayed
Press Releases
Farm Credit East Presents Economic Outlook Webinar Series
As the country begins to reopen, Farm Credit East will be hosting an economic outlook webinar series to help Northeast producers plan their businesses for the remainder of the year. Learn more about the first two webinars in the series, as well as plans for more upcoming webinars.
May 20, 2020
Press Releases
The Top 5 Tools for Winery Online Marketing
In a webinar sponsored by Farm Credit East's Winery Benchmarks program, Sandra Hess, founder of DTC Wine Workshops Consulting Agency, presented the Top Five Tools for Winery Online Marketing. This free webinar was held May 6.
May 06, 2020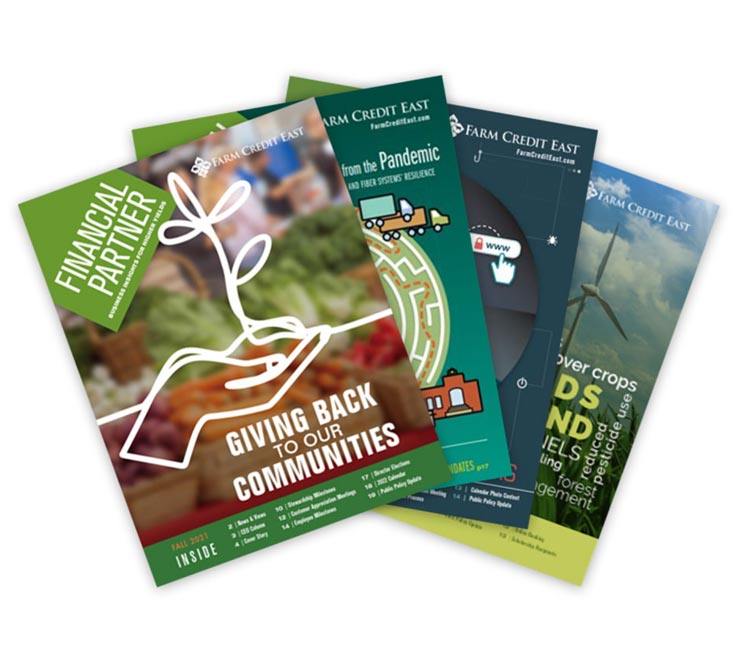 Financial Partner Magazine
Our Financial Partner magazine provides business insights and cooperative updates for customers, employees and friends of Farm Credit East.