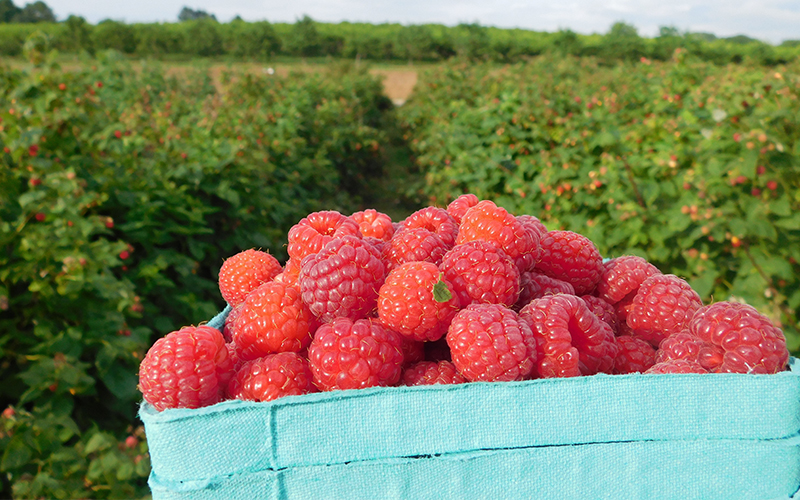 Different sectors of the fruit industry had highs and lows in 2020. Apples showed a smaller crop than usual, but cranberries did well due to increased retail juice sales. The wine and craft beverage sector was hit hard early in 2020 due to COVID-19 restrictions, but bounced back with the availability of online ordering and curbside pickup.
Apples
When the 2020 fall harvest was complete, estimates were for a smaller Northwest crop, which typically drives the market. The USDA estimate for the 2020 Washington apple crop is 7.40 billion pounds, a 3% decrease from 2019's large harvest, but still slightly greater than their 5-year average. The national crop is expected to come in around 3% below the 5-year average due to declines in other states.
New York's harvest is estimated at 1.30 billion pounds, 2% below 2019 and 2% below the 5-year average.
A smaller crop, improving export markets and solid domestic demand have improved the pricing and profit outlook for 2021.
Producers with modern, in-demand varieties should see positive profits, while those with more dated varieties may struggle with soft pricing.
Pick-your-own and retail orchards saw very strong demand this past fall due to consumers' desires for recreational opportunities after being stuck at home by COVID-19 restrictions.
New Jersey peach growers reported a poor crop due to weather damage.
Wine and Craft Beverage
COVID-19 hurt this sector early in the pandemic as many tasting rooms were forced to close. By summer, however, most wineries were open for business and many saw strong customer traffic and sales.
Small Fruits
New Jersey highbush growers reported an average-sized crop, with good prices in 2020 due to short crops in other states. In Maine, prices for lowbush blueberries have shown some recovery, although the volume harvested has declined. Some New Jersey growers reported a smaller-than-normal strawberry crop last season.
Cranberries
National production for 2020 came in at 8,970,000 barrels, 2% greater than the 5-year average. Massachusetts production was 2,400,000 barrels, 8% greater than the 5-year average. Retail juice sales have increased substantially as a result of COVID-19 which has helped pricing.
Meet the Authors
Connect with and discover our Today's Harvest blog authors and their broad range of financial and northeast agricultural expertise.