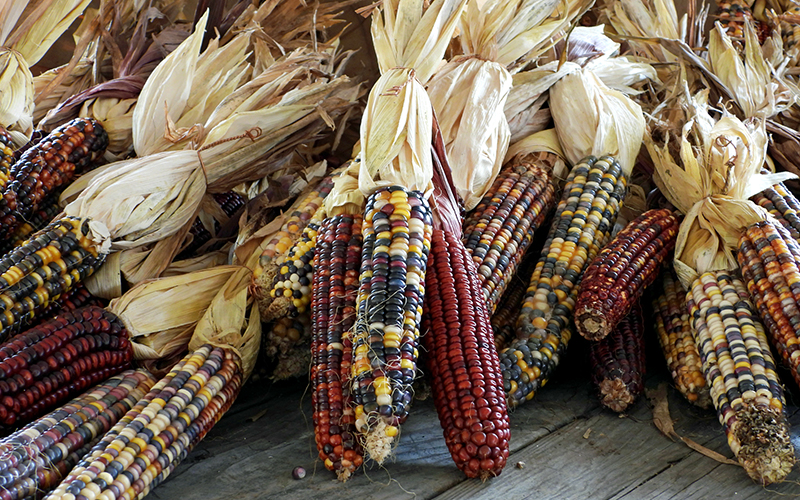 While 2020 has been a year like no other, we still have so much to be thankful for. I am thankful for Northeast producers' unwavering efforts to provide for their communities and beyond during this unprecedented year. I am also grateful to lead a dedicated team committed to serving those producers. While these are things I am thankful for every year, this year that "thanks" took on a whole new meaning.
Our customers have adapted and persevered throughout the pandemic. Their efforts have been inspiring. Watch this short video of our team saluting customer efforts that was recently shown during our virtual customer appreciation meeting.
At the onset of the pandemic, the Farm Credit East team quickly pivoted to work from home, and have continued to meet customer needs. Earlier this month, we shared reflections of what some of our employees are thankful for during this year. Read what they had to say here. Their sentiments ring true thoughout our employee team.
Last week, Farm Credit East held its annual customer appreciation meeting. I was looking forward to visiting with customers in person at this year's meetings. Unfortunately, to maintain the safety of our staff and customers, that just wasn't possible. However, I'm glad we were still able to host a virtual meeting to thank our customers for all they do each and every day, especially during this trying year.
It certainly felt different to speak to a camera and not a room full of customers and staff, but I'm thankful we were still able to "get together" in a safe manner to show our appreciation and thanks for all you do. You can view meeting highlights here, including the highly regarded presentation from Kevin Brown on being your best when it matters the most, something the agricultural community has certainly done throughout the pandemic.
So while Thanksgiving may look a little different this year, as much of 2020 has, there is still much to be thankful for. To our customers, thank you for letting us continue to be your trusted partner. We look forward to growing that relationship in the year ahead. And to the Farm Credit East team, thank you for your commitment to Northeast agriculture, commercial fishing and forest products.
Meet the Authors
Connect with and discover our Today's Harvest blog authors and their broad range of financial and northeast agricultural expertise.